This installment is from the boys of Ravenna Woods. Apparently they don't care much for cupcakes or comics, but they have some other thoughts that may surprise you.
RW: here you go! some of them i didn't decide on for various reasons… thanks for including us!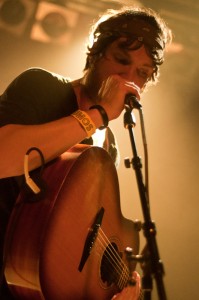 1. Barsuk or Sub Pop
2. SAM or Frye
3. Red Hook or Chateau St. Michelle
4. Paramount or The Moore
5. Northgate or SODO
6.  Light Rail or Metro Bus
7. KEXP or The End
8. Sonic Boom or Easy Street (both?)   cop-out, but we understand 🙂
9.  I-5 or Aurora
10. Pike Place or neighborhood farmer's market
11. Vivace or Vita
12. Stranger or Seattle Weekly
13. Archie Mcphee or Top Ten Toys (meh)
14. Zanadu or Arcane (meh)
15. Trophy or Cupcake Royale (meh)
16. Greenlake or Lake Union
17. UW or WSU
18. Gasworks or Golden Gardens … Carkeek!
19. Dick's or Red Mill
20. Top Pot or Voodoo Donuts (meh)
21. Vancouver or Portland
22. Space Needle or Smith Tower
23. Fremont Troll or SAM's Blacksmith
24. Cha Cha or Unicorn (meh)
25. Broadway or Market
26. Huskies or Redhawks (meh)
27. Jive Time or Bop Street …?
28. Beth's or Hurricane
29. Columbia City or Georgetown
30. Ichiro or Hernandez (meh)
31. Columbia City Cinema or the Admiral Theater …?
32. Crocodile or Neumos
33. Belltown or Pioneer's Square
34. Hot Mamas or Piecora's
35. Woodland Park Zoo or Seattle Aquarium neither – free the animals!
36. Volunteer Park or Lincoln Park
37. Northgate Target or Westwood Target
38. George and Dragon or Brouwer's …?
39. Ballard or West Seattle
40. zombie apocalypse or environmental apocalypse?
Well, if they were stumbly zombies – i'd pick zombie apocalypse in a heartbeat; i think i'd do pretty well and would like to try my hand at that. but if they were runners – fuck that shit. environmental disasters all around!