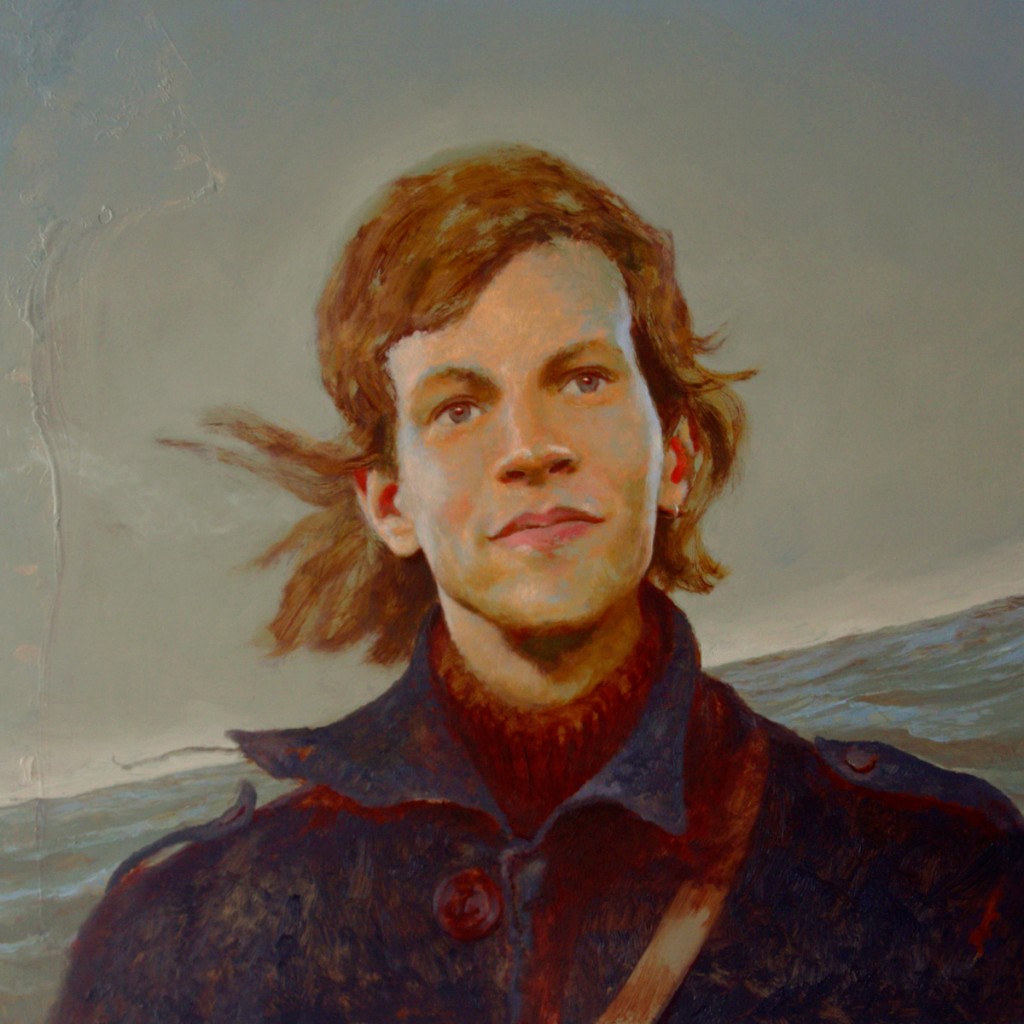 It's safe to say that anyone who's ever met and spent some time with Seattle-based, Atlanta-bred singer Ben Fisher has probably fallen a little bit in love. At just 22 years old, the talented singer-songwriter already has plenty of accomplishments under his belt, and is preparing to release new album, Charleston, in February.
Ben first came to our attention at Doe Bay Fest a couple years back, when he pretty much lived at the busking station, impressing passersby enough to stop and make it their temporary home for as long as his gravelly voice allowed.
Though we're a couple months out from Ben's album release show, tickets go on sale today (December 9), and you should probably scoop them up while you can. Check it out.
IRW: What's the deal with the title? You like using place names (like on 2012's Roanoke), is there a story?
Ben: The title is taken from one of the tracks, which I consider to be the centerpiece of the record. It's about a man who's spent his entire life in Charleston, South Carolina and wants to leave but his son doesn't. The song is sort of a one-sided conversation between him and his son. The South is a major theme in many of my songs. This one is no exception.
Where did you record it?
Studio Litho in Fremont. Right next to Theo Chocolate headquarters. Smelled like we were making the record in Willy Wonka's factory.
What guest singers did you use on the album, and how did you pick them?
Noah Gundersen was going to sing harmonies but for the most part, we didn't like the way our voices sounded together. Instead, we brought in John Roderick (The Long Winters), Gabriel Mintz (Temple Echoes), and Abby Gundersen. There's something about Gabe Mintz's voice that works well with mine. He's sung on every recording session I've ever done and was the first person to introduce me to people in the Seattle music scene. We happened to cross paths at a hostel in the International District one night about four years ago. He was craving orange chicken so we walked to his favorite Chinese restaurant and I got to know an extremely talented musician who has helped me out innumerable times. I'm very thankful to count him among my friends.
What was it like recording with John Roderick?
Having John sing on my record was incredible. He's a huge inspiration and the author of some of my favorite songs. He rolled up on his moped and didn't take his sunglasses off the entire time he was in the studio. Such a rockstar.
Where did you write your favorite song/s on the record?
The majority of them were written in the Upper Ananda cabin at Doe Bay last February.
Favorite lyric?
"We've all gotta go//We've all gotta follow//Will you send signs//Like snowstorms and sparrows" from "Last Call."
How is it different than your other stuff?
Full band, less reverb. I'm not playing all the instruments – I brought in friends who actually know what they're doing when they sit down at the organ, bass, etc. I think my voice has changed too. I'm not singing as loud.
Why did you pick those openers — Shannon Stephens and Skadi von Reis — for your release?
Shannon is one of this town's best singer-songwriters. Her song "I'll Be Glad" gets stuck in my head for days at a time. I played a show on Bainbridge Island in August and Skadi played before me. She sounds like no one I've ever heard before, but if I were forced to make a comparison I'd say she sounds a bit like a more ethereal Sharon van Etten. Generally, I'm not one to play up "that's a hard act to follow" mentality but damn, her set that night left some really large shoes to fill.
Do you have a dream collaboration for your next album?
I wanted to sing a duet with Courtney Marie Andrews, but she was on tour when I was recording. That one is decently realistic. But as for a dream collaboration – I'd gladly sign away custody of my first born son to trade verses with Guy Clark.
Why are you so young but sound so old?
I found the fabled Fountain of Youth last time I was in Puerto Rico. I've been alive since the Crimean War.
Ben Fisher releases Charleston on Friday, February 7, 2014 at the Fremont Abbey Arts Center
Shannon Stephens and Skadi von Reis open.
Event information here on Facebook
Tickets available now on Brown Paper Tickets: $8 general/$12 2nd row reserved/$14 1st row reserved
All ages