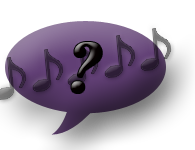 I've known for years that I've had the worst memory of any person I've met. This includes the elderly and several head-wound recipients. However, I have never been more aware of my recollection problem because of one amazingly simple, helpful and evil phone app: Shazam.
I love music, this is obvious. I also like finding new music, also a no-brainer. Shazam has helped me find so many new artists or recall some from the past that any ordinary person would have forgotten by now as well. Unfortunately, as I skim over my history of "tags" (that's what Shazam calls the songs you look up via the software) I have been noticing something not so ordinary. I have many many repeats of newer songs that I had obviously forgotten I had discovered. So, like a goldfish finding the treasure chest at the bottom of its bowl, I hurriedly "Shazamed" the song and "found out" who the artist was… yet again.
This tells me two things. One, My memory is so bad it's worth laughing about, and two these double, triple or even quadruple Shazamed songs are really good. This is the birthplace of the Amnesiac's Playlist. I will drop a small (or perhaps large depending on how bad this memory thing becomes) playlist every once in a while with the songs that I just couldn't get out of my head… or rather ones whose info I couldn't get into my head. Either way, I'm pretty sure they'll kick ass.
1. Tongue Tied by Grouplove

2. Dream Catch Me by Newton Faulkner

3. Stay Young, Go Dancing by Death Cab for Cutie

4. Chapel Song by We Are Augustines

5. The Honest Truth by Typhoon

6. I Don't Know What Happened to the Kids by Labi Siffre

7. Welcome Home by Radical Face

8. Colors by April Smith and the Great Picture Show