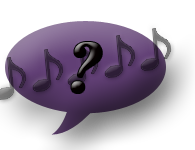 It's been a little while since the first installment of Amnesiac's Playlist. To catch you up, this series is a playable version of the Shazam songs I've tagged. I have a horrible memory whether it's names of bands, songs, people or pets.  Thank goodness for Shazam and my tags list to remind me what fantastic stuff I found out and about on my day. So many places have actually started caring about the music they play as people stroll in and out of their stores. Here's the big ol' list I've compiled in the last month.
Most of the time I only have four or five, but looks like I've been working overtime in February and March.
1. Snow Day by Matt Pond PA

2. We Are Young by FUN (yes you've probably already heard this a thousand times, but it's here anyway)

3. Colors by April Smith and the Great Picture Show

4. Faded From the Winter by Iron and Wine

5. Sea Gree, See Blue by Jaymay

6. Elephants and Little Girs by Loch Lomond. Heard this on a commercial, was very happy to realize it was a local group.

7. At Home by Crystal Fighters

8. Golf Date by John Debney

9. Keep the Streets Empty For Me by Fever Ray

10. Ampersand by Kithkin (I seriously can't rave enough about these guys. Keep an eye on them, they're headed on and up.)

11. Take a Bow by Greg Laswell

12. This Isn't Everything You Are by Snow Patrol

13. Last Night I Heard Everything in Slow Motion by Oliver Tank