Day two at SXSW started at noon, with a set at Haddington's by Cobalt & The Hired Guns.  After hearing so many stories about this band, it was fun to finally see them live.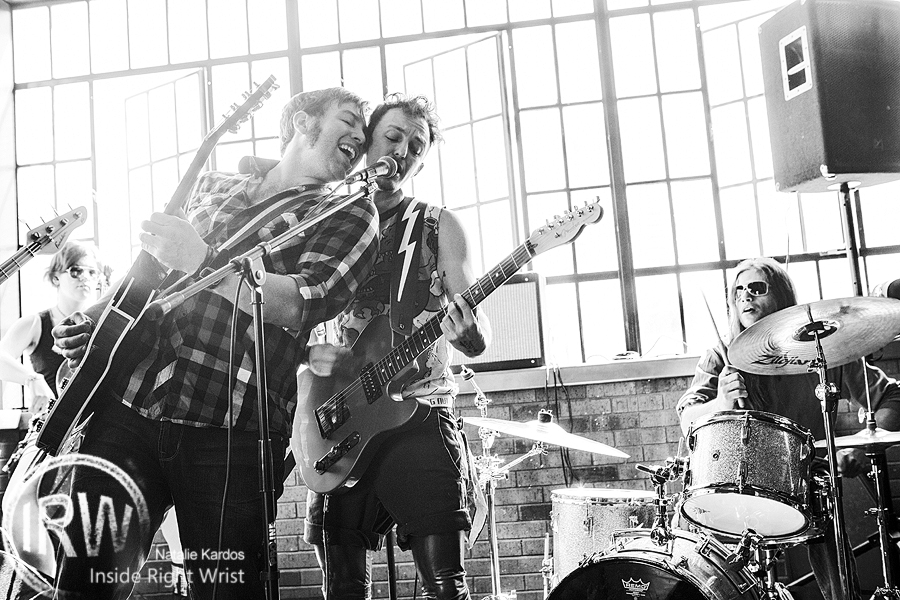 Following Cobalt's set was Seattle-based The Local Strangers' set.  I'm continually impressed by their ability to draw in a crowd, especially as just a duo.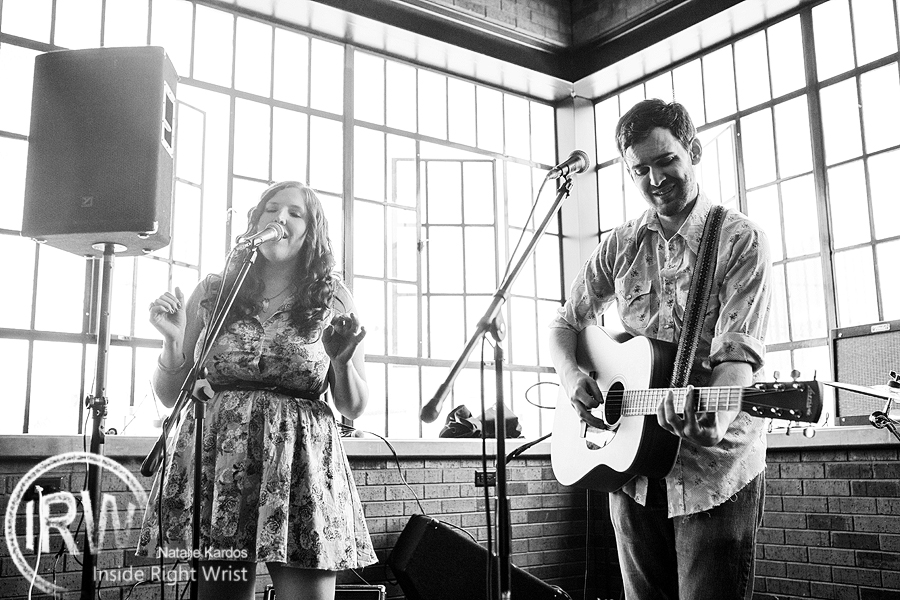 Next I hiked down 6th Street to Paste's day party to see Josh Ritter perform.  I chatted with him briefly before his set, but it wasn't until he played "Harrisburg" that I realized I had forgot to tell him that I'd actually grown up in Harrisburg.  D'oh!  Having never seen him live before, I was stunned by how much joy he packed into a 30-minute set, especially considering his most recent record deals with his divorce.  His stage banter was especially amusing, as he pointed out "there's a lot of free stickers around…for your trapper keeper," and launched into an extended story to allow his bass player a short cover of Chris Isaak's "Wicked Game."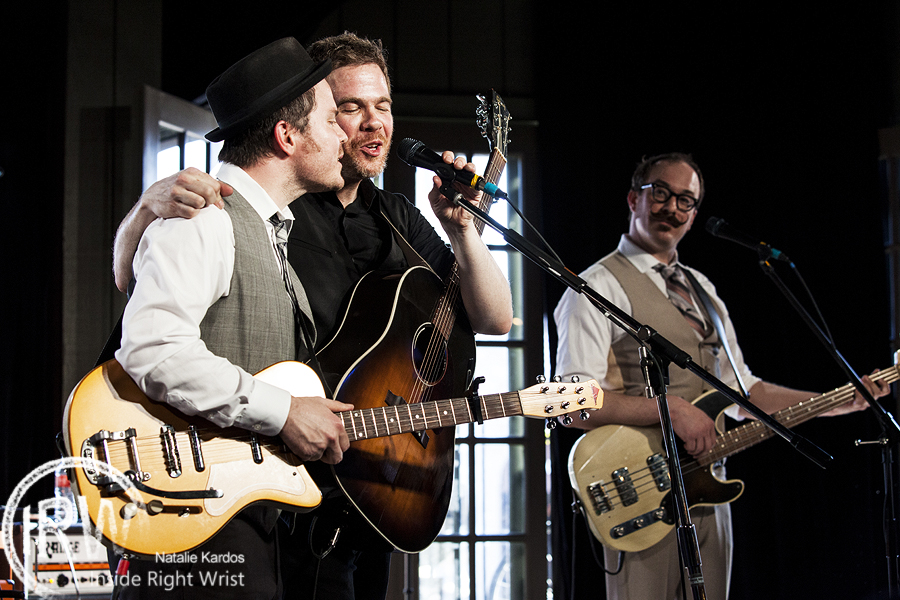 I took a brief break from the craziness at Annie's Cafe.  Feeling refreshed and renewed by a cool beverage, a bite of food and a quick re-application of deodorant, I headed to Maggie Mae's rooftop to catch a few songs from young band von Grey.  They soldiered through sound issues and caught more than a few people's attention.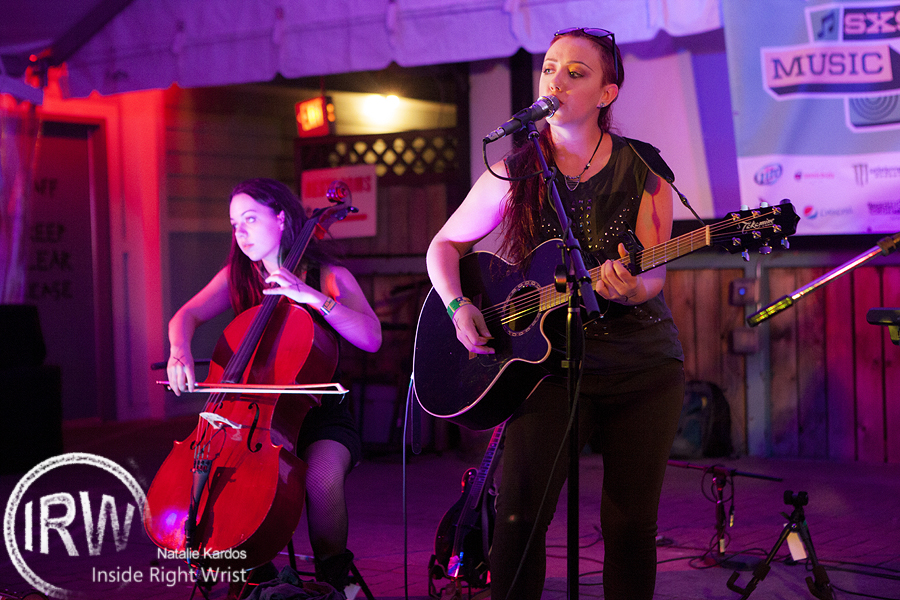 Unfortunately, I couldn't stay for very long, as I was determined to catch Night Beds a few blocks away at Red 7.  This was really the first venue where I encountered a line that I was willing to stand in.  It seems as though a lot of people were trying to gt in to see Small Black, who were playing on the patio stage—just one more problem to deal with at multi-stage venues.  However, after a short wait, I managed to get inside just a few minutes before Night Beds started. I was immediately blown away by Winston Yellen's voice.  The band encountered their fair share of sound issues – I can't imagine the stress of setting up and sound-checking in a venue in 10-15 minutes, then having to pack up and play another showcase elsewhere in the city.  It really is a marathon for the performers and I'm impressed by those that don't fall apart under the weight of it all.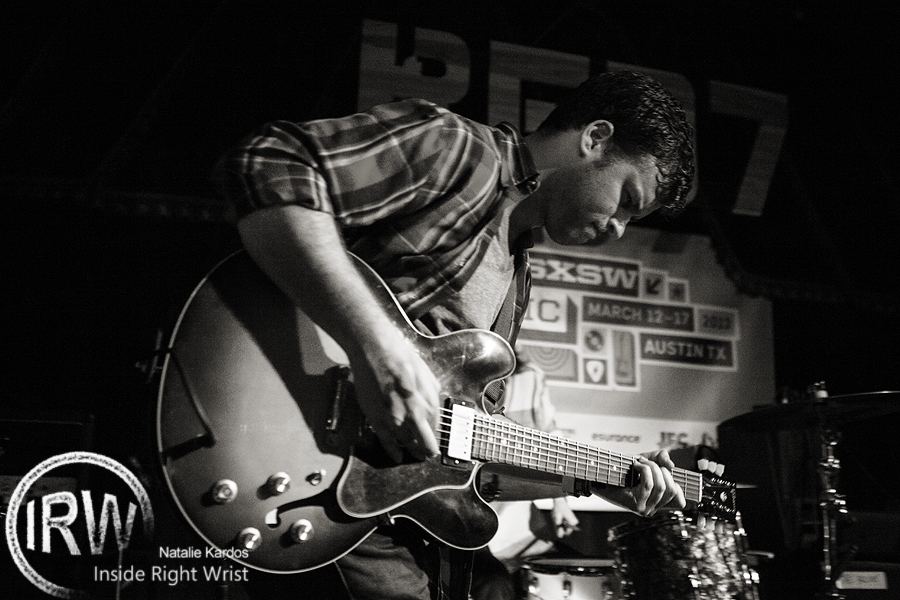 After swooning over Yellen's vocal melodies, I hiked across town to Townhouse for another Seattle-based act, Reignwolf.  I caught a few songs of his set at Bumbershoot last year, and have since described him as "a photographer's wet dream."  He plays dirty, gritty blues rock while climbing all over drum sets and bars.  The venue was of the "hallway bar" variety, with a small stage at the end.  We packed in with anticipation.  Due to the lack of lighting and elbow room, I hadn't planned on taking photos, but man, sometimes you just can't help yourself.