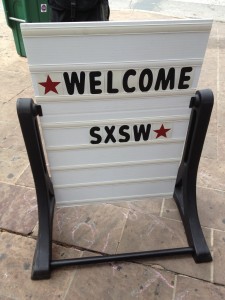 As you can imagine, I was snapping pictures like a madwoman all week last week.  My Nikon wasn't the only camera capturing moments, however. If you follow IRW's twitter account, then you've seen the madness of SXSW through my eyes every step of the way via iPhone captures.
I've posted some of these photos on our twitter and Facebook accounts, but a lot more have gone unpublished… until now. Of course I snapped some shots of well-known artists but I also managed to shoot random moments that tell more of a story than I could by simply using words.
So enjoy the collage of iPhone photos that pretty much sums up the chaos that is this Austin-based music festival.