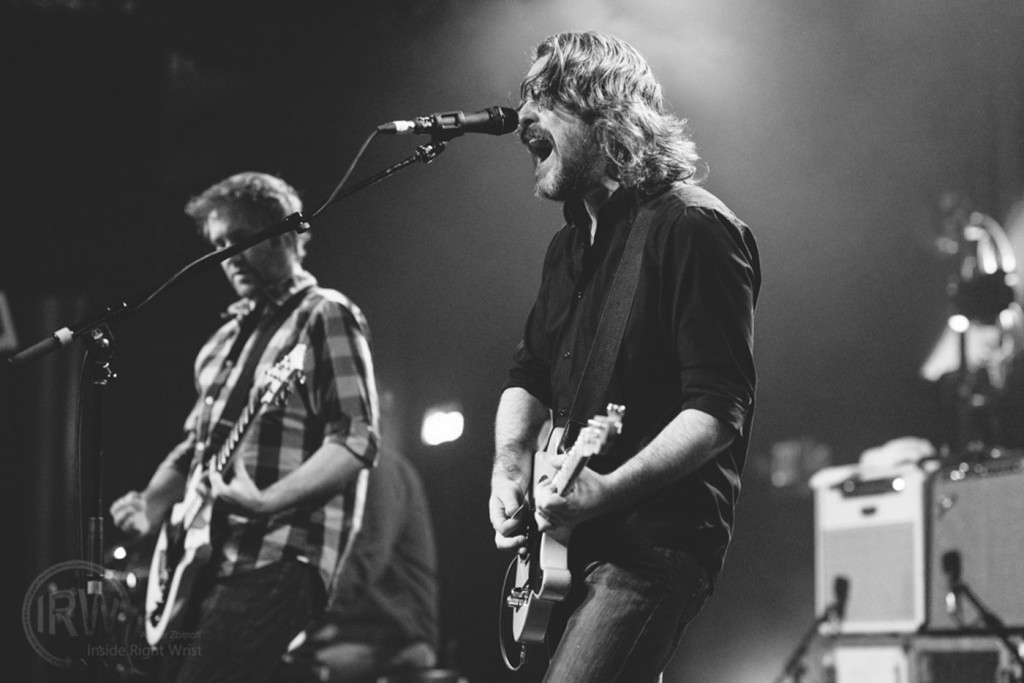 After two months on the road, beloved Seattle band Minus The Bear wrapped up their fall tour in front of their hometown crowd at the Showbox at the Market on Friday, November 8. The band — who has been together more than a decade — was overflowing with jokes and laughter, mixing ease and energy on stage for the packed house.
Although the band recently released an album entitled Acoustics II, the set proved to be anything but a mellow strumming session. Singer Jake Snider led the band through a wide range of their catalog: from the rhythmically dreamy "Get Me Naked 2: Electric Boogaloo," to the poppy riffs of "Steel and Blood."
Guitarist Dave Knudson's intricate pedal work and robotic movements captured the audience's attention, driving the band's songs and electrifying the crowd. From Cory Murchy's seductive bass to the feverish drumming of Erin Tate, each member seemed completely steeped in their individual roles, yet when the parts combined, it created a flood of sound. Alex Rose even took a break from the keys and synth to play the saxophone during "Part 2," and again for the encore.
Half way through the show, the guys played a stripped down interlude that included the laid back, jazzy "Riddles" and a reinterpreted version of "Absinthe Party at the Fly Honey Warehouse." While it had been apparent from the beginning that it was a veteran MTB crowd, it became crystal clear when loud shouts of "dah dah dahs" were thrown back at Snider during Menos El Oso's "This Ain't A Surfin' Movie." By the time the last notes of "Pachuca Sunrise" droned to a stop, the guys had proved that although they've been around the block a few times, they still hold Seattle in the palm of their hands.