This year's Elkfest in Spokane, WA was such an interesting mix of music genres.  Friday brought out the rockers, Saturday, the folky moshers (yes I just made that up), and Sunday was more of the hip-hop, funky-soul crowd.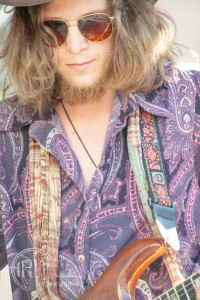 Bossame was a smooth, sultry way to start the whole festival.  Event organizer, John Blakesley, then fronted his band Hey! is for Horses to transition through a bit of rocky reggae to get us to roots rockers Rust on the Rail, whom prepped the scene for the gritty southern rockers Robert Jon & the Wreck.
Saturday began with the usual peppy, plucky, feel-good Folkinception and indie party rockers Pine League.  Spokane was then introduced to the soulful firecracker, Megan Wilde, who got everyone's attention with her booming vocals, "I am woman, hear me roar" demeanor and stunning pink jumpsuit and red heels.  Ayron Jones and The Way carried us through some incredible, edgy Seattle rock, delivering a show that made me a believer in all of the raving publicity they have been receiving in the Pacific Northwest.  These guys pumped up the crowd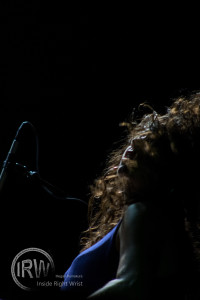 and got everyone primed for the energetically angsty, heavy sound of The Grizzled Mighty.  The crowd got so riled up, I was almost pummeled a few times in the photo pit. The rail was pushed back and forth as the sea of drunken folky moshers was swaying heavily in and out against the stage.  Ryan Granger and Lupe Flores appear to be sweet introverts until they step on stage and erupt into an organized mess of flailing hair and sweaty instruments.  Really, everyone just wanted to start breaking things, but in that happy kind of way.
The final day began with some ambient synth-pop music from Crystalline which then lead to the bluesy funkiness of Left Over Soul.  The Flying Spiders took the stage with an eclectic sound matching that of the festival as a whole and DJ Ahem laid down some seemingly strategic beats on his turntable in a genre (new to me) called Glitch-hop.  I dug it; and so did everyone else, it appeared.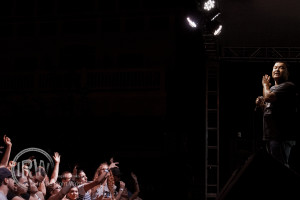 Elkfest 2015 closed out with Lyrics Born, the seasoned R&B rapper  throwing beats since the early 90s.  He had many 30-something Spokan-ites getting nostalgic for simpler care-free days, and those who had never heard of him got to enjoy a thoroughly entertaining show.