Natalie and Morgen were on a mission to seek out and destroy (aka photograph) as many shows as their cameras could handle. We're pretty sure they succeeded with over thirty bands edited and ready for your viewing pleasure. Rather than posting gallery after gallery, we're giving you the opportunity to start from a few spots (this post is the first of a couple) and search out all the photos you're greedy eyes can handle from the Labor Day weekend music festivities. Be sure to check out all the festival coverage over the last month, it's been a crazy ride! Each description below is linked to one of Natalie's galleries.
The Rebirth Brass Band brought a big sound and a lot of fun to the stage.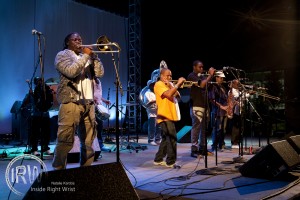 Passion Pit is just an exciting set to watch. especially as the night sky takes over and the illumination of their stage lights fill it.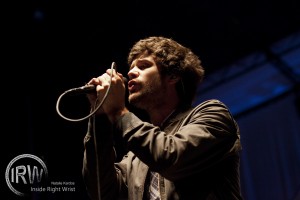 The Vaselines are universally loved and it's not just their connection to Nirvana (though Krist Novoselic popping in on their Bumbershoot set for a cameo didn't hurt)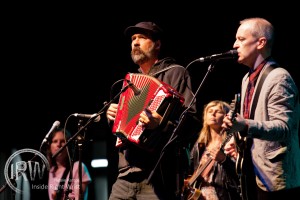 Ty Segall knows how to rev up a crowd and we captured it all at his 2012 Bumbershoot set.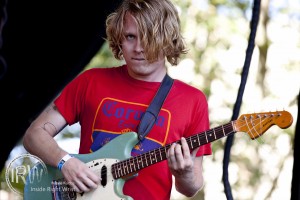 El Vez doesn't know how to keep it low-key and that's just fine with us. Check out their crazy set with a very American vibe.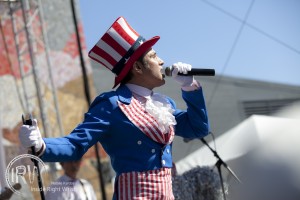 Bryan John Appleby is a master at drawing in his audience and telling them a story that has intense meaning, yet only lasts moments. It's been a pleasure seeing his career take such an upward turn.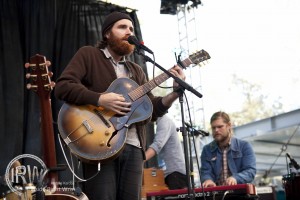 The Pains of Being Pure at Heart bring pop to a place that where we don't mind singing along. They're sweethearts to boot, so we think you should take notice… or at least take a gander at their gallery.