High wind warnings! Canceled sets! Brush fires! The cow from Twister flying by my face! Day three of Sasquatch was a harrowing whirlwind, and much like the saga of Mecha-Streisand, Robert Smith was the only Cure. Ugh I'm sorry but I HAD TO.
Cosmos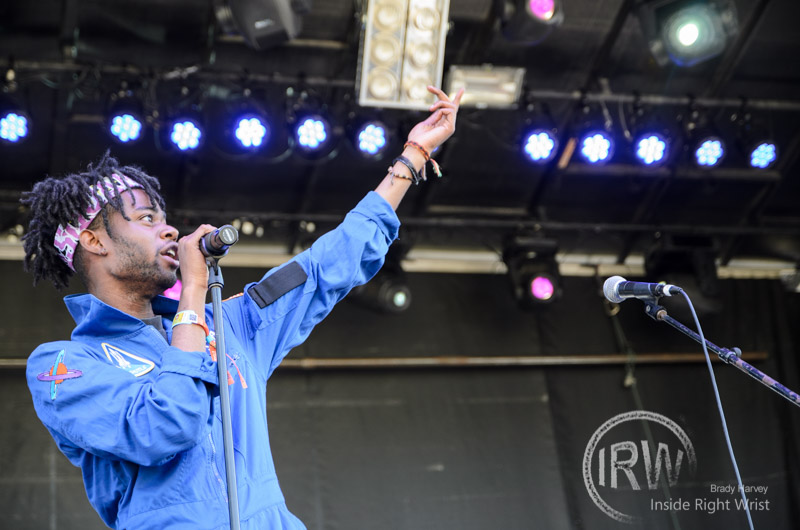 Newcomers Cosmos recently won EMP's underage battle of the bands, Sound Off!, and were given the first set on Day 3 of Sasquatch. They may be young but this talented group of musicians are extremely tight, and create a surprising mix of hip-hop and jazz. Frontman Campana rhymes with an almost Dizzee Rascal-ish flare. As the crowd grew, so did their confidence, and by the end of the set they had the audience enraptured.
Fauna Shade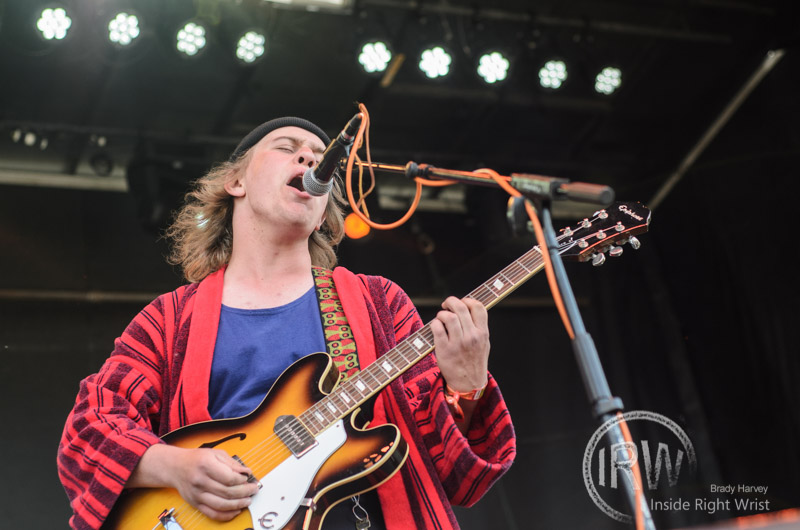 Another Sound Off! alum, Fauna Shade have come a very long way in the last two years. They've created a cohesive psych rock sound that is immediately recognizable as all their own. Singer Scotty Smith appeared at the start of the set wearing a bath robe like some kind of ring fighting champion. It had never occurred to me that the bath robe could be the perfect stage accessory. They blow in the wind, look kinda badass, and it's almost like you're wearing a cape. Plus, if you get sweaty, you're also cozy. So, best outfit ever? It works for the Dude. It worked for Fauna Shade too as they had amassed a large crowd of lazily swaying dancers by their last song.
Twilight Sad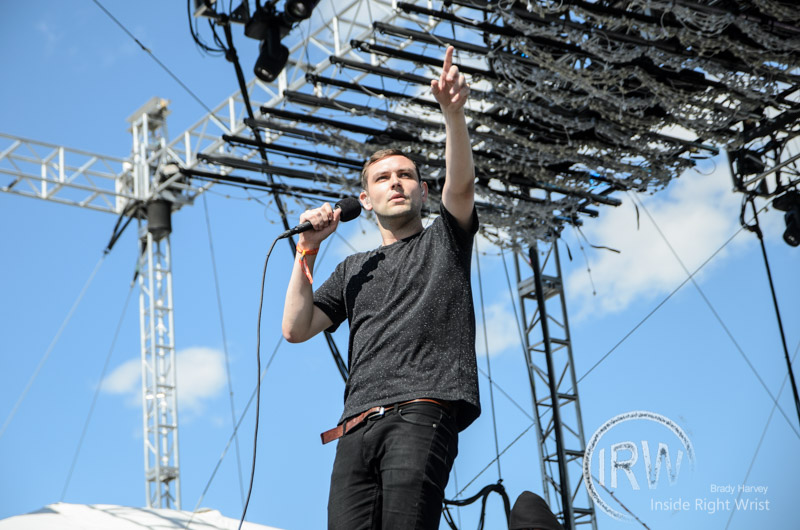 The Twilight Sad revel in the early 2000's classic uk rock sound with just a touch more punch. If you're into bands like Elbow or Idlewild you'll love 'em. I couldn't help but notice singer James Graham was REALLY into his slow growing tracks. Almost akin to Ian Curtis on Ambien. What? On the horizon, an apocalyptic looking brown cloud was growing from the brush fire just 3 miles away. I felt like I was about to be in an end of days music video, which was surprisingly very fitting.
Summer Cannibals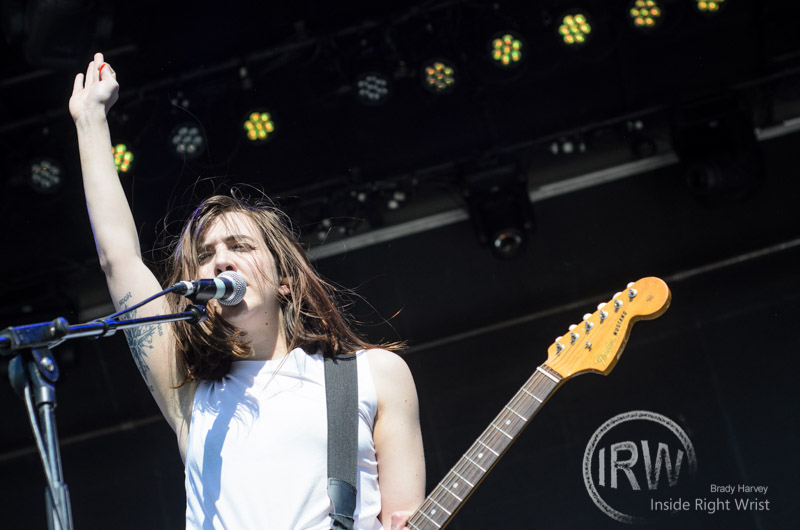 I caught singer Jessica Boudreaux shredding on guitar with the Thermals just weeks earlier and had to check out Summer Cannibals. These Portland cats dish out pure rock n' roll. A scuzzy male took the liberty to catcall Jessica between songs so she responded "You're f***ing disgusting. You can call me Daddy when I punch you in the dick." I immediately cheered as we've all been there before, and it takes guts to call out misogyny. She's the kind of rocker young women need to see in the world and there were definitely many of them walking around afterwards with newly purchased records.
Savages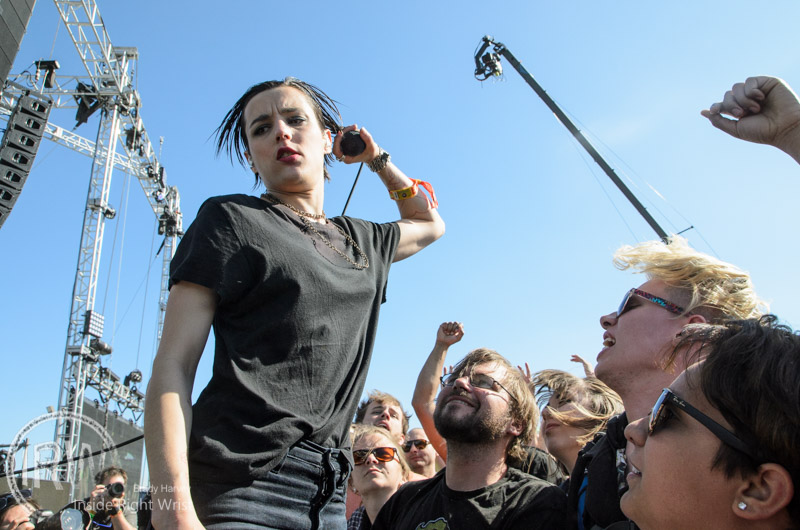 I had no idea what I was getting into when I hopped into the pit for Savages. And good god was I pleased with my last minute decision. The bass growled lower than any I'd heard all weekend, and the guitar scraped across my eardrums. Singer Camille Berthomier leapt down off the stage and made the best use of the photo pit that parted the crowd by getting up close to the fans. She circled the enclosure like a caged tiger, snarling into faces in the audience with the impressively long microphone cord following all the way.
TacocaT
After getting kicked from the Main Stage by high velocity winds, TacocaT finally took the stage in the EDM tent 4 hours after they were originally supposed to start. Admittedly, they'd been having a good time waiting around, and TacocaT fans were more than ready to party with them. The bubbles were bountiful and they totally nailed the summer party vibe. It's a shame they didn't get to play next to the gorge, but at least they got to do their makeup backstage on all The Cure's gear.
Bully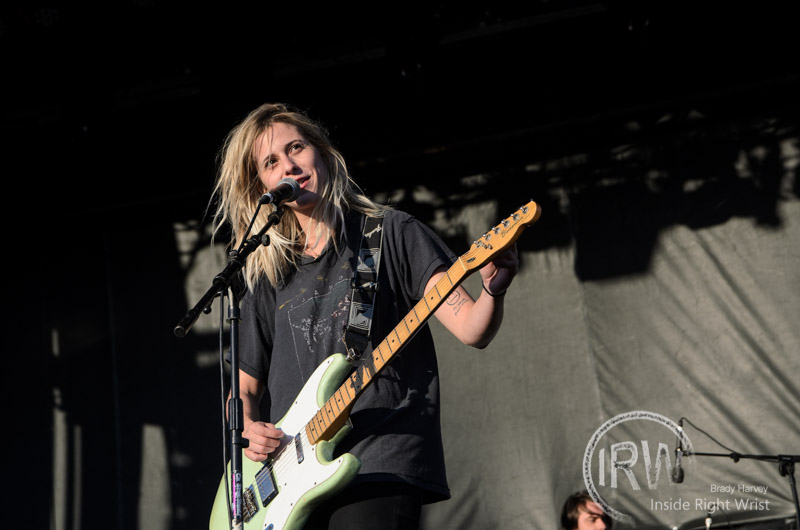 Bully marries all the best parts of Hole and Liz Phair. The 90's are back and Sasquatch dug it! Check out the track "Tryin" and give em a taste this summer while you eat a popsicle.
Purity Ring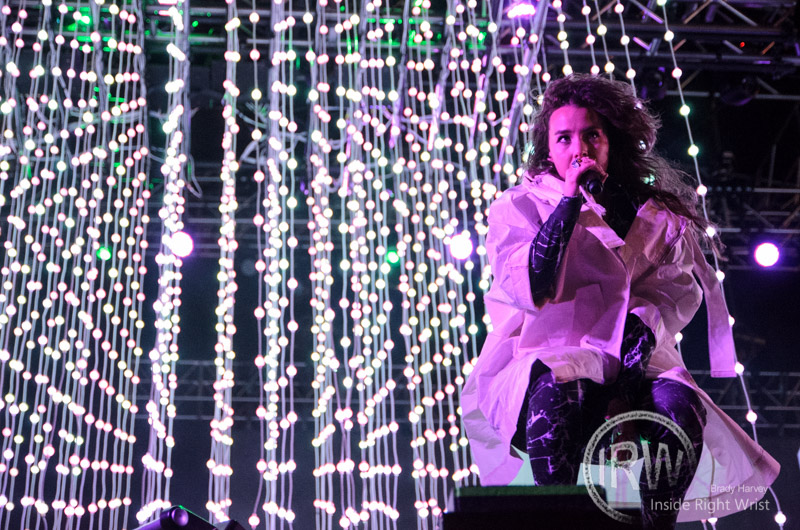 Best stage set up next to Major Lazer's light up stairs, were Purity Ring's fairy like jungle of bulbs. It perfectly matched their subdued stage presence and weighty electronic glossy pop. I was into it.
The Cure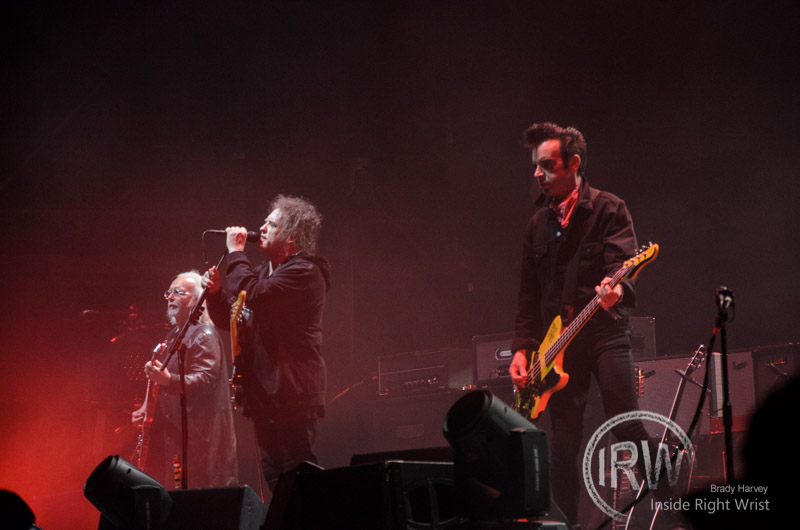 After 40+ mph winds had decimated most of the day's main stage lineup, the winds finally calmed down for the most anticipated set of the festival. With the first notes of "Plainsong," The Cure soothed everyone into a mouth breathing awe. They sounded FANTASTIC. Immediately playing three songs off Disintegration, I thought they might just play through the entirety one of my favorite albums, but then they threw "Japanese Baby" into the mix and everyone went nuts. After such a distressing day, the night was suddenly still and perfect for everything that had been ailing me.
Big Grams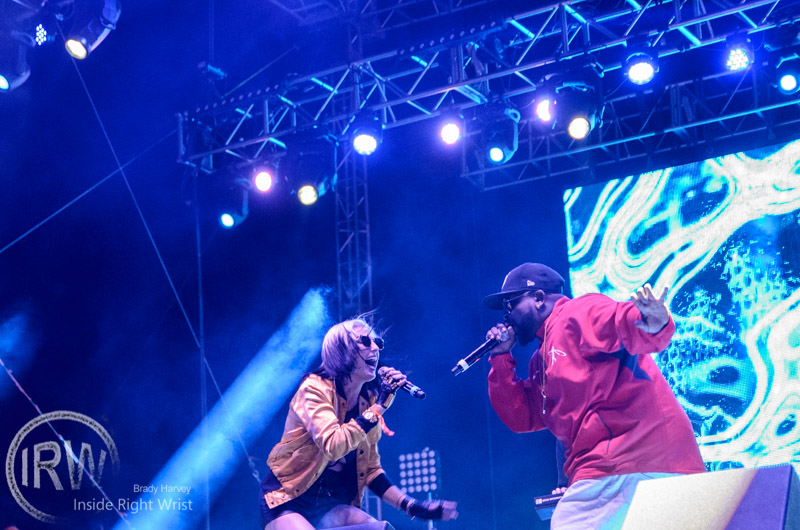 A Big Boi and Phantogram super group? Hell yea I'm gonna check that out! Catchy hooks and calculated rhymes by Big Grams finished my night off with a boom. They were having a total blast, such a splendid way to close out day three.