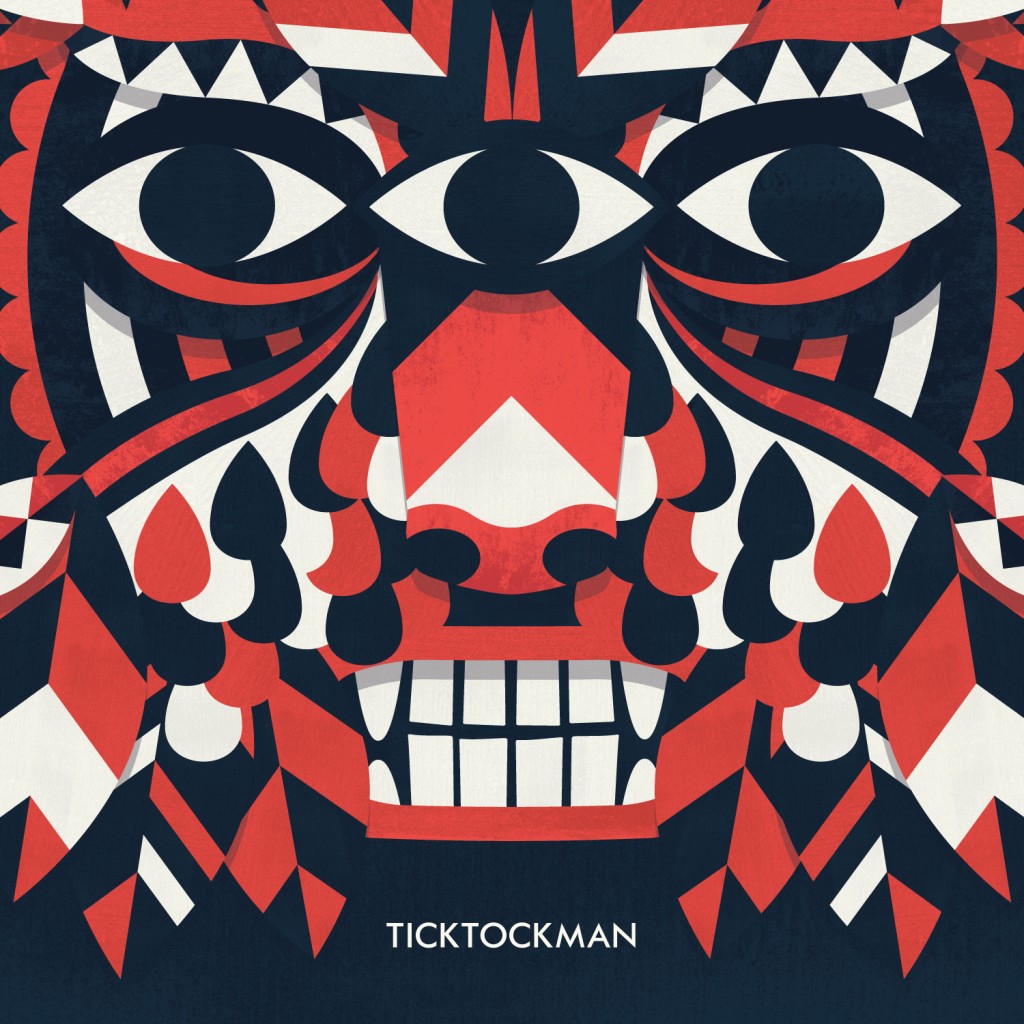 When I first saw Seattle band Ticktockman at the Comet back before the booths were something you'd actually want to sit in, the band hooked me with lead singer Ryan Van Wieringen's unpredictable and enrapturing vocals. When your friend tells you to come check out their band, you should always go in with a little hesitation. However, the second that the band began to play and the layering of guitars, bass and drums was met with Van Wieringen's vocals floating through it all, I was glad I had taken my friend's advice. That friend happened to be Ticktockman's guitarist Andy Lum and the reason I spent my Tuesday standing in front of a small stage in awe.
A year or so has passed since that Tuesday evening; Lum has been staying busy recording an album and touring with another local group you've probably heard of: My Goodness. Ticktockman is still alive and well, as proven in the upcoming digital release of their album Faded Shapes.
The flying guitars and all together heavier sound of the band's previous material isn't gone entirely from the record, but overall Faded Shapes is smarter, better constructed and far more surprising. The risks Van Wieringen and Lum took in this shift can't be ignored – the music takes unexpected but well placed leaps with Van Wieringen's vocals and Lum's intricate composition of guitar and electric elements. This is undoubtedly most evident on the track "If They Ever Try," featuring stunning vocals from Meagan Grandall of Lemolo; it's the closest thing to a love song the band has ever released. Their ability to write something that's simultaneously romantic, chilling, and almost a little desperate has me hitting replay. The band sums it up as this:
"'If They Ever Try' is one of our favorites from the album. It's a big departure from our previous material being a more sensitive song and with its rise-and-fall structure. We knew it needed a little extra vocal oomph so it was really fun to try something new and work with Meagan to take the song up a notch."
While Van Wieringen can certainly hold his own at every turn it takes, the harmonies added by Grandall make a complex and compelling song that much more powerful.
Ticktockman is releasing Faded Shapes digitally on June 10th here, but enjoy the single "If Ever They Try" below.