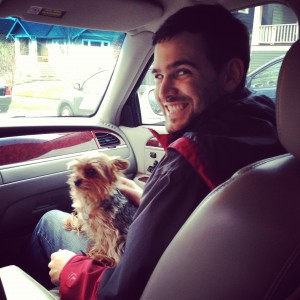 My first trip to SXSW started with a cab ride to the airport in a white Lincoln towncar.  Our driver was a former employee at Arista Records, and we had a sweet little puppy companion, so we were off to a good start. Moments later it was made even better by the realization that Telekinesis was on our flight to Austin.
After landing in sunny and warm Austin, we headed straight to Kerbey Lane for some delicious diner food, and then hit the madness that is 6th street.  The first set I encoutered was Field Report at The Stage on 6th.  My motive for the week was not to see huge bands in small venues, but to check out some artists that I've heard of but not seen, that I'd heard good things about and  that I hadn't heard of at all.  But of course, if I could manage it, I wanted to see some old favorites as well.  When in Rome, right?
Field Report fell squarely into the first category.  I caught wind of them last year and had anxiously awaited their first full-length record.  It's a record filled with what I consider fragile music. It's always curious to see how delicate songs come across in live spaces, especially ones full of sweat and humidity and chatter from the bar.  I'm happy to relay that they did an excellent job and the closing song "Fergus Falls" gave me my first thrill of shivers for the week.  They also introduced a new song "about drying out in the desert and finding God…or maybe about alien abduction."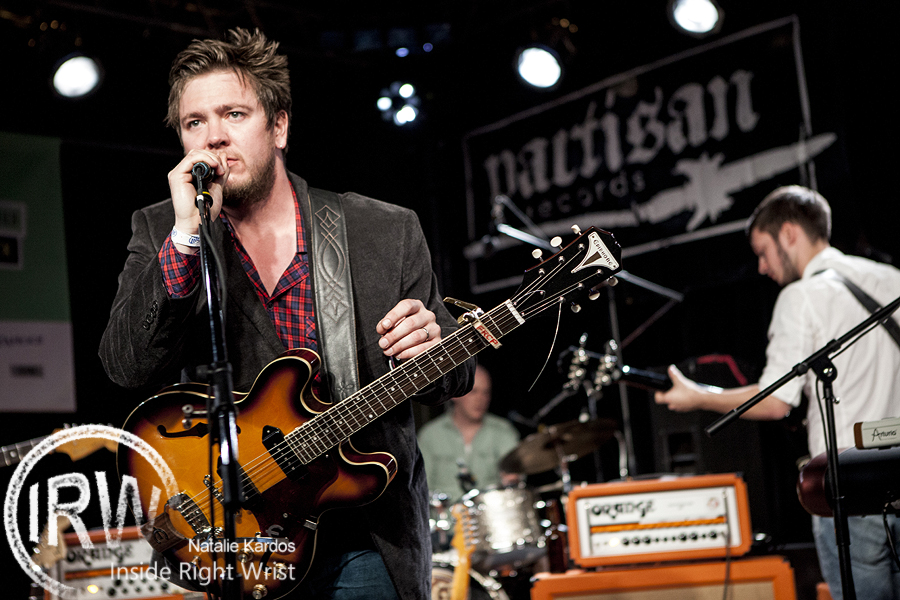 After that I headed over to the rooftop of 512.  Venues with multiple stages have their own set of challenges, not least of which is wading through a packed crowd to get to the stairs right next to the stage.  Fortunately, sound bleed-through was at a minimum on 512's roof, enabling OK Sweetheart to dig into a few new songs featuring only the adorable lead singer Erin and her guitarist.  The stand-out song for me was "If You Let It."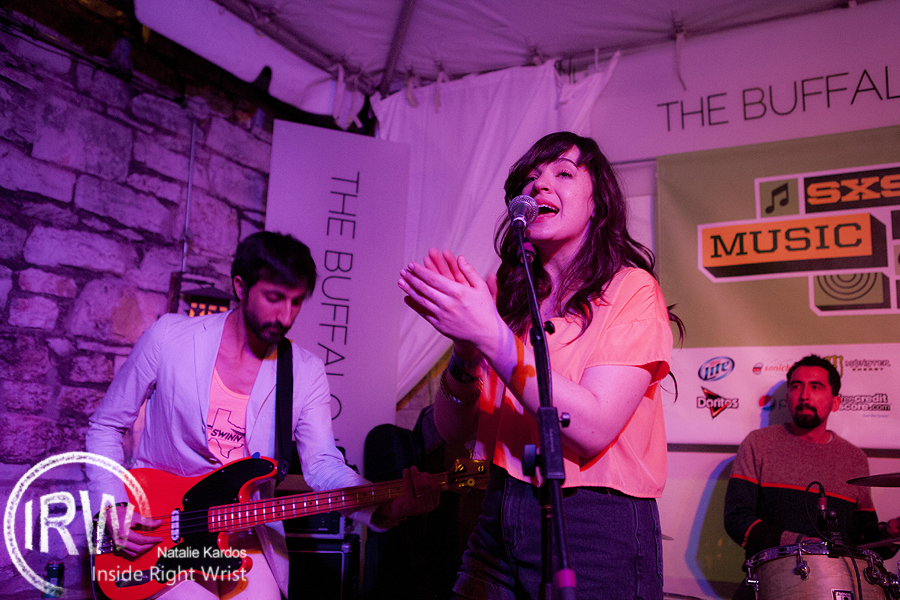 The final venue of the evening was the IFC Crossroads House.  I've seen Pickwick quite a few times now, both in and outside of Seattle, but there's still something special about seeing a band you know garner some well-deserved attention outside of the scene they grew up in.  The crowd put on their dancing shoes and the band delivered a well-executed set that had us mimicking Galen's squawks and dance moves for the rest of the week.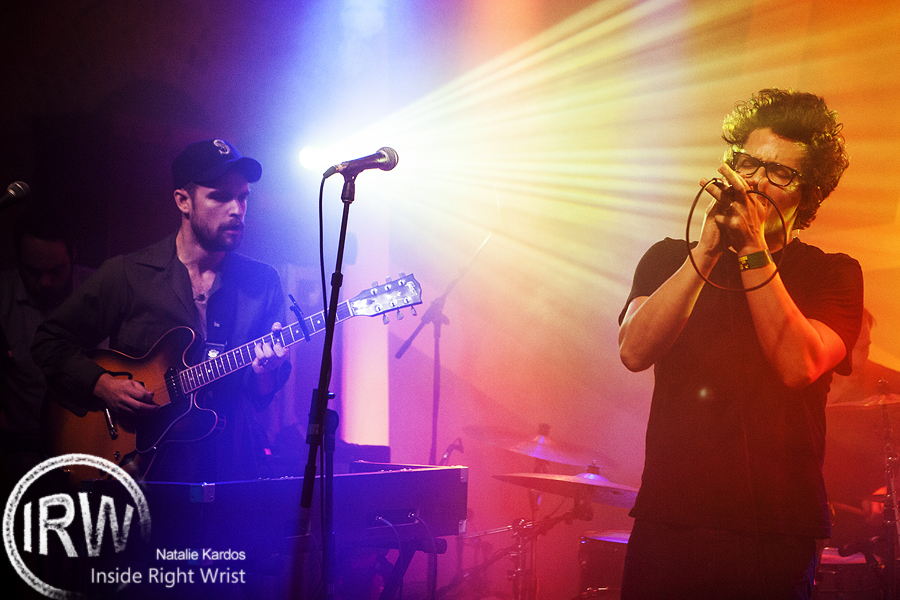 After Pickwick's set, I stayed parked at the front of the stage for Divine Fits.  There's this thing I have about Britt Daniel—he always gives me endless opportunities for great photos.  Prior to this show, I had not seen his latest project with Dan Boeckner of Wolf Parade.  This ended up being one of my favorite sets of the week, and I insisted on staying up front until the entire set was over (~2AM), despite waking up at 7AM that morning.  In retrospect, this affected my coverage on the subsequent days, but I definitely would not have done it differently if I had the chance.