So, it's July now. Well, almost (work with me here, folks). There is so much stuff happening, I wanted to give you all a head start on your summer planning. Long past are the summers when Seattle families would just up and vacate the city come July, so I've also included a few events that are kid-friendly (they're listed in purple, to help you out). No excuses for summer ennui—pick a few events that sound especially rad, and get your summer going right.
July 3rd
K.D. Lang and the Siss Boom Bang w/ The Milk Carton Kids at Woodland Park Zoo
Super activist (gay/human/animal/Tibetan)/Canadian/Grammy winner/uppercase letter-hater k.d. lang will be playing a ZooTunes show with the super chill and lovely (Simon and Garfunkel-y, as my parents say) Milk Carton Kids. Bring your kids (milk carton or otherwise)—each ticket purchased allows free admission for one child 12 or under. Tickets available at the zoo or here.

July 6th
SOTS Presents: Bryan John Appleby w/ Pure Bathing Culture at Columbia City Theater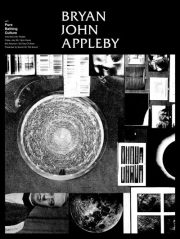 There were a few blissful weeks in the late part of 2011/early 2012 when I got to see BJA play nearly every other week. Sadly for my fellow near-stalkers, that hasn't been the case this year. Don't miss him playing this Sound on the Sound Presents show with Portland's up-and-coming-super-rad Pure Bathing Culture. Tickets here.


July 7th
Artist Home Family Matinee: The Bad Things and Nu KlezmerArmy at Q Cafe
This 6th installment of the AH Family Matinee Series features two bands with excellent names and fantastic accordion and brass-led cabaret-type tunes. Bring your family (or not) and enjoy this afternoon concert which starts at 4pm and usually lasts till 6ish (giving you plenty of time to get a babysitter and make it to show #4, below). Adorable children dancing around the room is guaranteed. Kids under 12 are free, everyone else is only 8 bucks. Info here.
Motopony w/ Smokey Brights and Cumulus at Neumos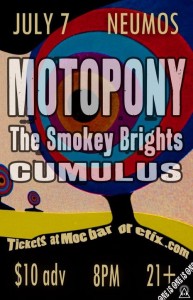 Lovable weirdo Daniel Blue is a rockstar undoubtedly. Smokey Brights is a couple in love who make pretty sounds. Cumulus lead singer Alexandra Niedzialkowski is as charming as her last name is hard to spell. This will be a good Saturday night. Event info here. Tickets right here.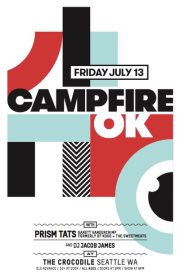 July 13th
Campfire OK w/ Prism Tats and DJ Jacob James (SHIPS) at The Crocodile
Where the heck has Campfire OK been? Well, besides recording a new album and being pursued by a bunch of labels who want to put that album out, they've been getting ready for this show (BONUS: If you're planning on being at or near Lake Union Park for the 4th, you'll get to hear them play twice this month). Go see them and tell them you missed them. They won't think it's creepy at all. Tickets here.

July 14th
Slack Fest at Slime Dog Race Track
Get out your sunscreen and hold on to your livers, it's time for this annual rad concert/s**tshow in honor of everyone's favorite KEXP DJ, Mr. Don Slack. Performances from The Moondoggies, Zoe Muth & The Lost High Rollers, Hobosexual (who will probably be much better in this setting than when they drag their hungover selves to West Seattle Summer Fest the following day), Hounds of the Wild Hunt, The Rolling Stones (don't be daft, it's a cover band), The Wayfinders, Big Wheel Stunt Show, Country Lips, and Pipsisewah take place on the back of a semi truck bed at Slime Dog Race Track in Stanwood. The party starts at noon. Don't even think about not camping. Tickets here.

July 13th-15th
West Seattle Summer Fest
This free summer festival in its 30th year is a weekend-long excuse for drinking and carousing in public whilst music plays all around, children run wild, and clowns terrify the masses. There are some great bands playing this year including Star Anna (Friday), The Chasers (Saturday), and Hobosexual (Sunday). Family favorite Caspar Babypants is happening Friday early evening. Enjoy.

July 20th-22nd
Capitol Hill Block Party
Other people have more things to say about this festival and IRW will be there to cover all the best moments. I just have three words for you: Father John Misty. He's playing in all his glorious nutballitudiness on Friday night. Go see him and all sorts of other excellent acts. Info/Tickets/Such here.

July 25th
Fiona Apple at The Paramount
It's been YEARS since Fiona has released an album—seven, in fact. She returns to our fair city to sing the songs we listen to at the beginning and (mostly, right before the) end of relationships. If you're as excited as I am, you already have your tickets. Don't miss opener/guitar extraordinaire Blake Mills (story to come soon on IRW). Tickets (for all you slackers) here.

July 27th
Cathedrals 2 Tacoma: David Bazan w/ Pretty Broken Things, Kevin Sur (Indian Valley Line), Passenger String Quartet,  at Immanuel Presbyterian Church presented by Broadway Center
For people who love to listen to pretty music, sung in pretty spaces, you won't want to miss this show. String genius Andrew Joslyn has been working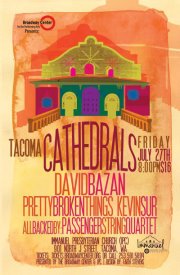 with each artist to write arrangements for his Passenger String Quartet to play with each act. When you're talking about songs by David Bazan (whose music is coming out of the dim light of his living room tour for the first time in awhile), Pretty Broken Things (who will continue their gorgeous-setting-playing at Doe Bay Fest a couple weeks later), and Kevin Sur (who you may know from booking incredible shows for your favorite artists, but who will be playing the music of his band, Indian Valley Line), you know it's going to be amazing. Facebook event info here. Tickets here. All Ages Show.
Fort Union CD Release w/ Cataldo at The Tractor
The handsome and humble folks behind Seattle/Portland band Fort Union are releasing their album (on vinyl, thanks to a successful Kickstarter campaign) at Ye Old Tractor Tavern. Pick up your copy of the sure-to-be-gorgeous songs while you're there. Tickets! Tickets! Get your tickets here!

July 28th
Little Big Show benefiting NFFTY feat. Dum Dum Girls and Craft Spells at The Neptune
The National Film Festival for Talented Youth (NFFTY for short) is an awesome organization (started by a high school bud of mine) which has been providing opportunities for young filmmakers to show off their efforts in ways not otherwise available to them—namely, in the largest youth film festival in the world. This third installment of Starbucks/KEXP's Little Big Show features bands Dum Dum Girls and Craft Spells rocking out for the cause. Tickets here.

July 29th
Artist Home Bonfire at Golden Gardens Park
This is the best thing you're going to do on a Sunday in the summer. Last month's bonfire featured performances by Colt Kraft and Cobirds Unite (in edited form), but the music is hardly the only point. Come on down and make friends with the folks on the next blanket—chances are they brought better drinks/food than you did. Bands are secret until the music starts at around 7:30, but you should certainly be at the beach waaay earlier to hang out, grill, and enjoy the view. Free event perfect for the whole family (unless your kids aren't cool with crowds/music/fun). Event info here.

Magical moment (video and featured pic) captured by the lovely Kenna Klosterman