It's day four, are you spent? I think I may need a kick in the pants, or some early afternoon ROCK AND ROLL!
Thunderpussy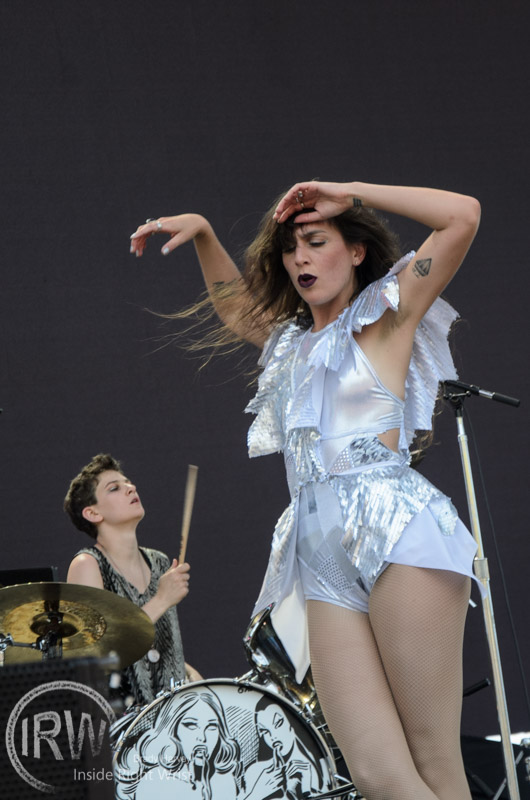 Molly Sides and the rest of Thunderpussy strolled out onto the main stage glistening in skin tight threads. As the fog machines roared to life with the first lines from Whitney Petty's gutteral guitar it was clear, everyone was in for an all out rock show. Clearly in a slight state of shock at where they were playing, they actually seemed a perfect fit for the gorge Main Stage. Molly's powerful lungs and their fiery riffs demanded the crowd's attention, and it was more than deserved. They finished off the set with a 4-way chambong toast.
Childbirth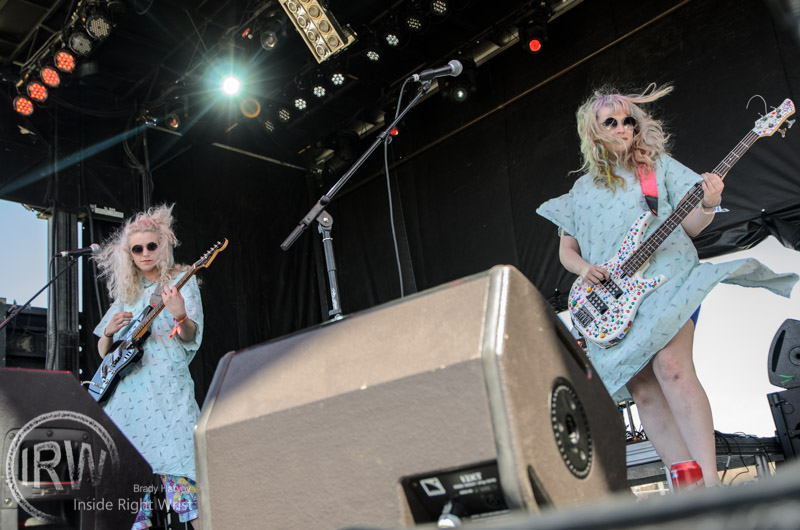 In my book, you can't go wrong with simple punk songs about tech bros, tinder, and boobs. This Seattle 3 piece supergroup (feat. members of TacocaT, Chastity Belt & Ponytime) dubbed Chastity Belt isn't ashamed to say what they want even if it's going to make you giggle uncomfortably. Maybe you'll actually listen and learn something about feminism, bro. They made me want to PARTY, but it was only 2:30 so it was time. Time for wine. Sometimes you just need to feel a little fancy and have some afternoon wine.
The Internet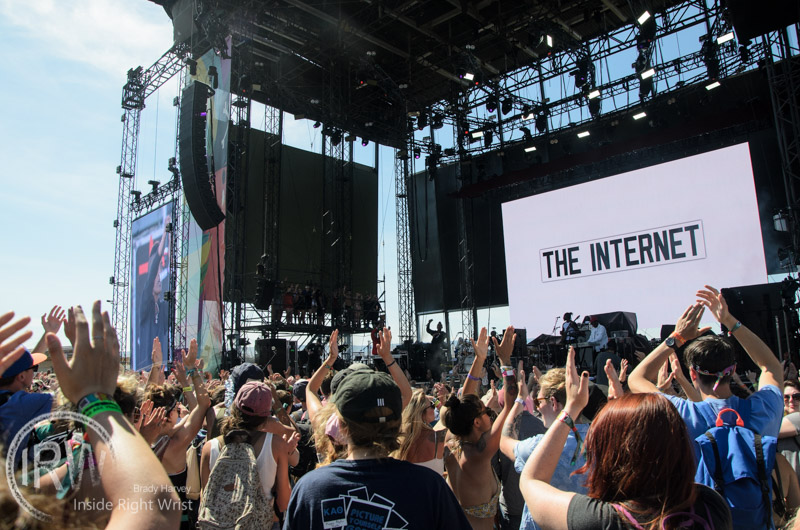 The Internet is a funny thing to google, but if you haven't heard them yet, it's definitely worth your time. Do it right now! Mixing R & B with chill soul, the Internet creates fresh versions of Janet's slow jams off Control.  A massive deluge of fans descended into the Main Stage bowl to chill out with them in the afternoon sun.
Tim Heidecker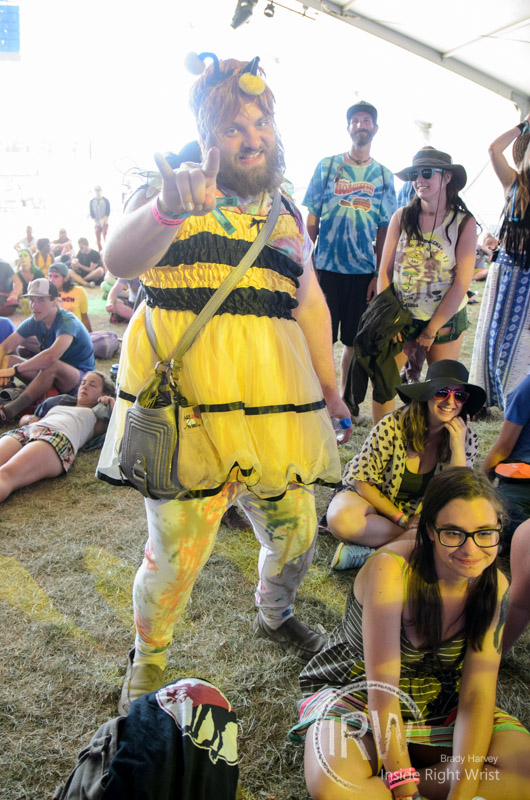 After knocking back more America beers, Sasquatch was ready for some good ol' fashioned American comedy from good ol' boy Tim Heidecker (of Tim and Eric fame.)  Calling out to the dads in the audience he busted out #1 country hit "Cleaning Up the Dog Shit" with a full blown live band. He may have been singing comedic ditties about Scientology and working from home, but they actually sounded pretty damn good. "Ghost in my Bed" had my favorite lines, such as "I put your head in a plastic bag and I buried it under the Hollywood sign." Plus, I love ghosts. It was in this tent I also discovered my favorite costume in all of Sasquatch: bearded guy dressed as the Bumble Bee from the Blind Melon video. Kudos to you sir.
Thao & the Get Down Stay Down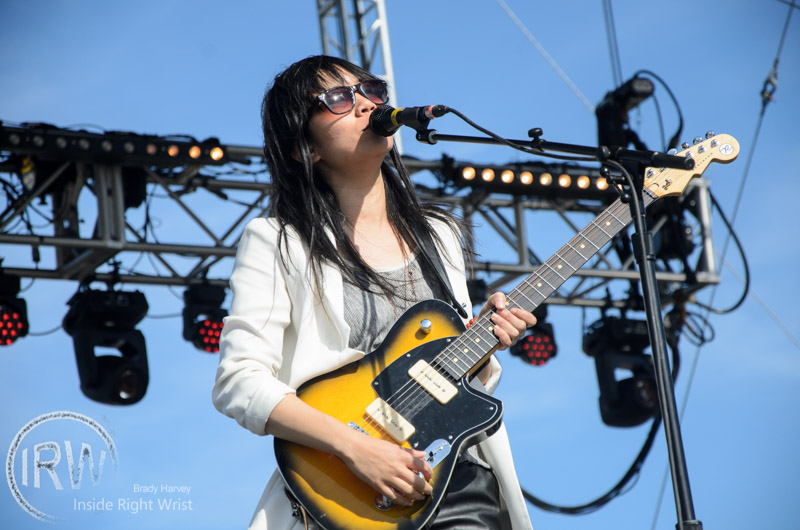 Thao & the Get Down Stay Down is cutting the jungle of indie rock apart with a machete. Unconventional song structures and surprising instrumentation are the norm on their new album Man Alive. Prior to this set I'd just heard glimpses of their record, and after seeing them live I cannot wait to dive in. Thao did not disappoint, even in the blistering sun. I actually wanna just keep listening to the record right now instead of writing the rest of this post but time keeps marching on kids. Just know that new track "Meticulous Bird" is like Le Tigre's self titled album was ripped out of the can, spliced back together with every instrument you can think of in the pawn shop, and pumped back out through a shitty practice amp coked up on distortion. So you want it right?
Grimes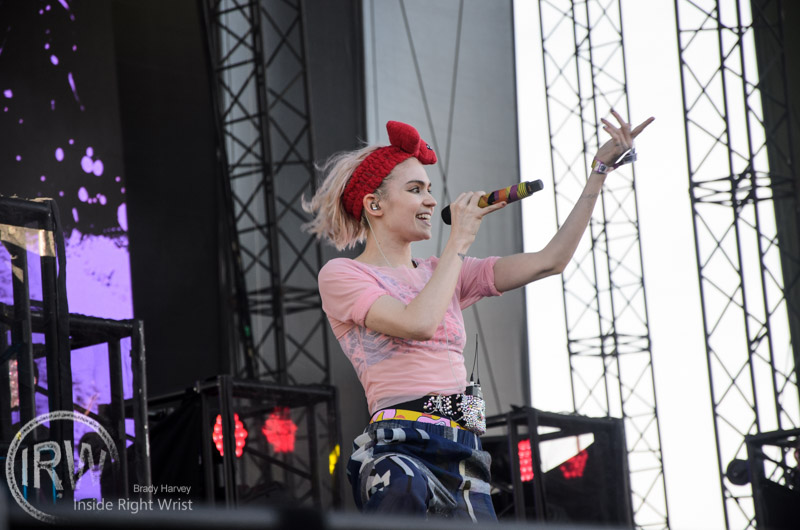 Always up for a dance party, Grimes consistently brings the loudest low end you've ever heard mixed with  seemingly bubble gum pop hits. She's full of endless zeal and never fails to put on an exciting show. This round, she was joined on stage by an all female band and dance troupe. The only thing it lacked was me getting a better view, but my ears unquestionably thanked me.
King Gizzard & The Lizard Wizard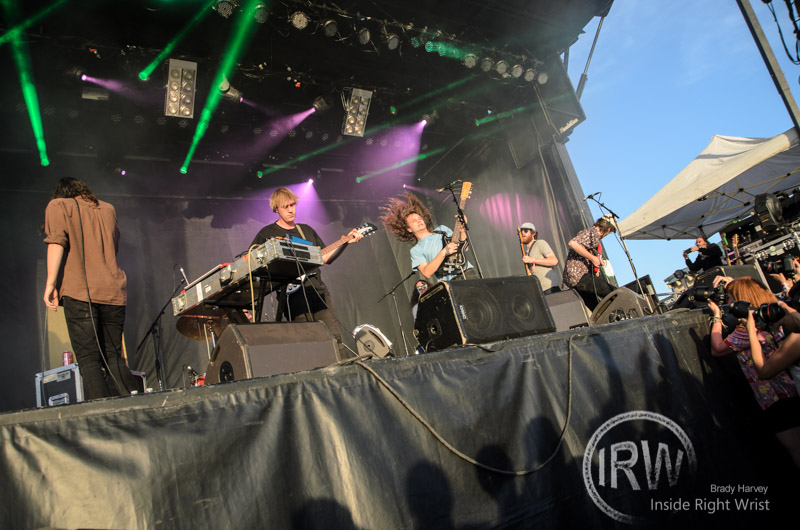 Sasquatch harnessed Vanessa Williams and saved the best for last for me and I'm so thankful you guys. A couple of months ago youtube actually recommend something mind-blowingly good: King Gizzard's "Cellophane." The video shows the band dressed in robes flying over swirling backgrounds like a trippy cable access show. I adored it but completely spaced on them until I saw their name on the schedule Monday morning. Their live show was more than I could have hoped for. King Gizzard is equal parts Thee Oh Sees, The Coral and The 13th Floor Elevators, with not only one, but TWO tight as shit drummers. The kids on the grass were freaking out! The hippy adults were losing their minds! An inflatable pickle and the Sinclair brontosaurus were crowdsurfing all over the place. Every song was more scorchingly rocking than the last. Yea, I'll definitely be getting some o' that for the ol' iPod.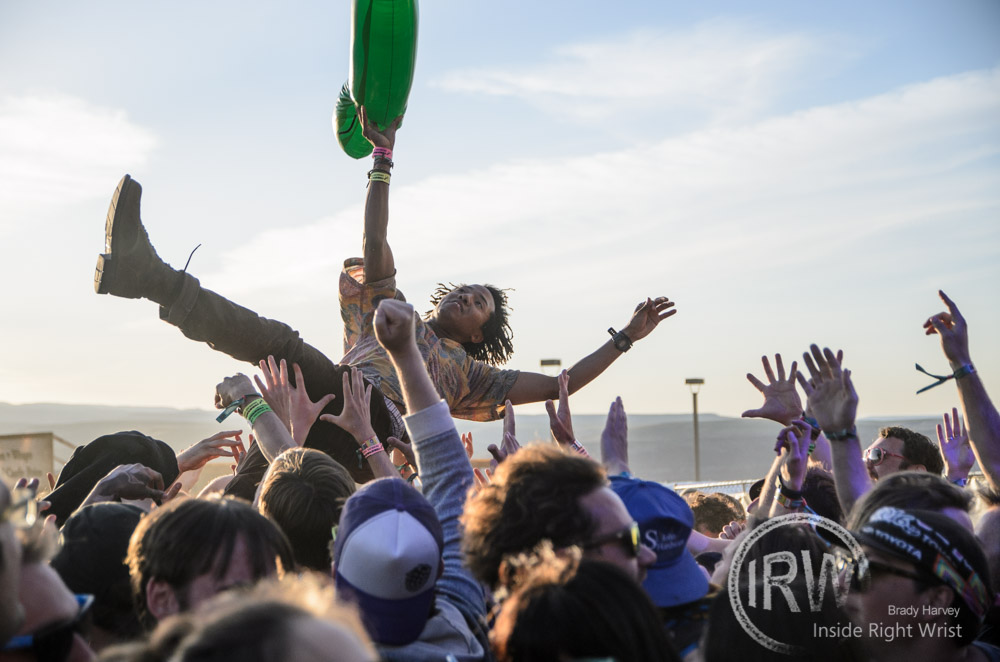 Thank you Sasquatch. You are such a strangely beautiful place. Sometimes you make me uncomfortable, but ya know what maybe that's ok. It's good to feel a little weird sometimes.