It's DAY 2! Are you sleepy? Have you seen enough white males wearing kimonos, headresses, sombreros, and dashikis that your eyes have started bleeding? Maybe it is just all the dust? Let's get back to things that will warm your soul instead.
Brothers From Another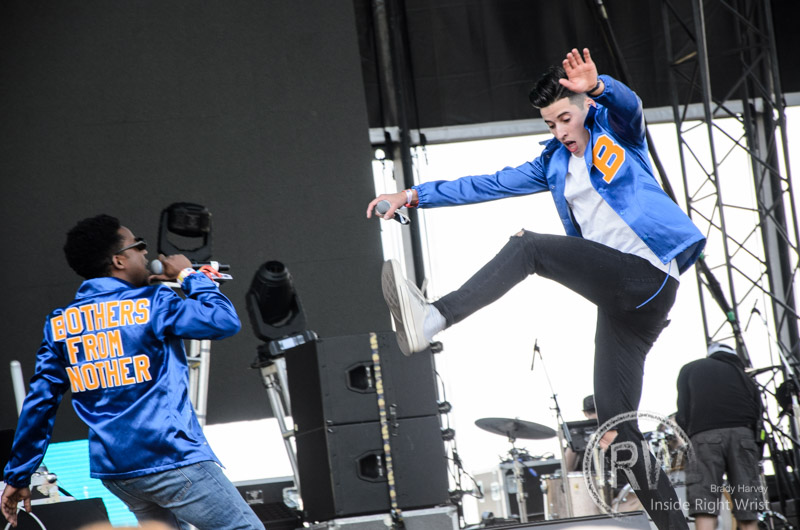 In true BFA fashion, their steadfastly growing crew of fans had likely waked and baked and were ready to party. After a stint in California, the boys have returned to Seattle stronger than ever, and you may just need your sunglasses to shield you from their blindingly smooth West Coast hip-hop. With a new 3rd member and choreographed dance moves, they're bound to take off nationally anytime soon.
Hibou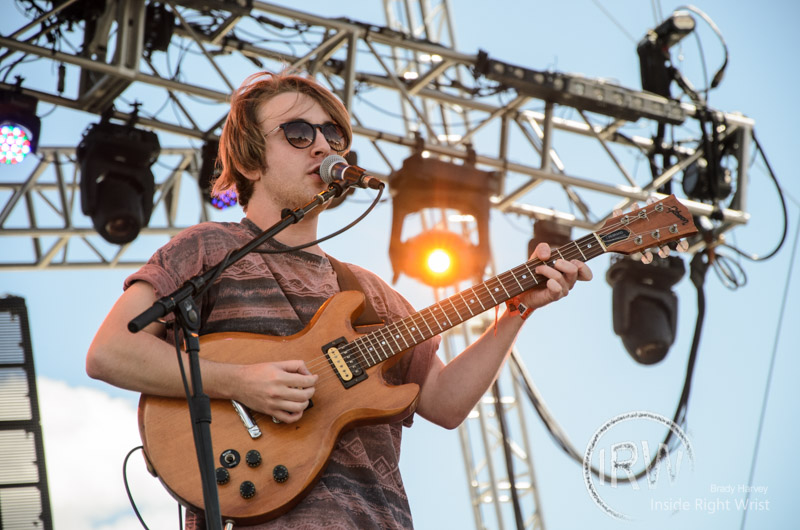 Keeping with the trend, Seattle rockers Hibou sounded like a trip down Mulholland Drive in a convertible with your arms floating in the wind. Their shiny reverb drenched hooks twinkled in the sun and woke everyone up. It was my first time hearing them but I see nothing but good things for this band.
La Luz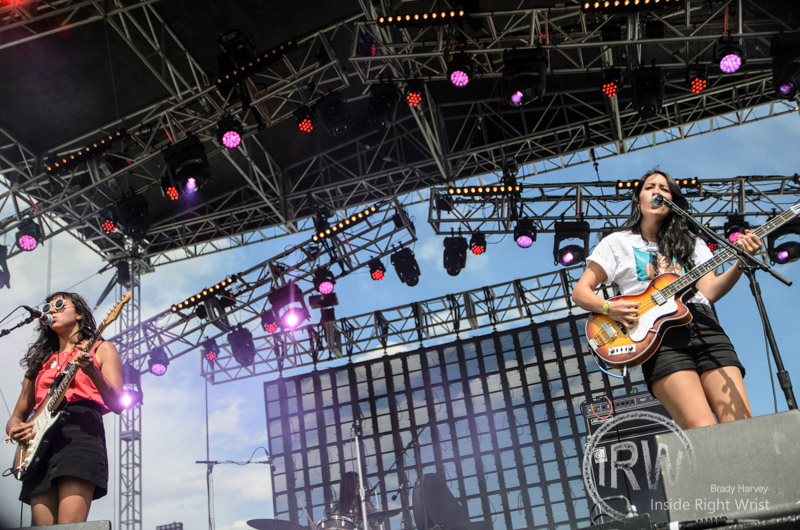 They've been away on tour for awhile but La Luz are still the epitome of surf rock cool. Tracks like "Call Me In the Day" and "Sure As Spring" continue to sound freshly baked from a time machine trip to the 60s. They chucked a disposable camera to the crowd surfers and it was pure bliss. There is no other band who pairs more perfectly with outdoor festivals in the sun.
Tamaryn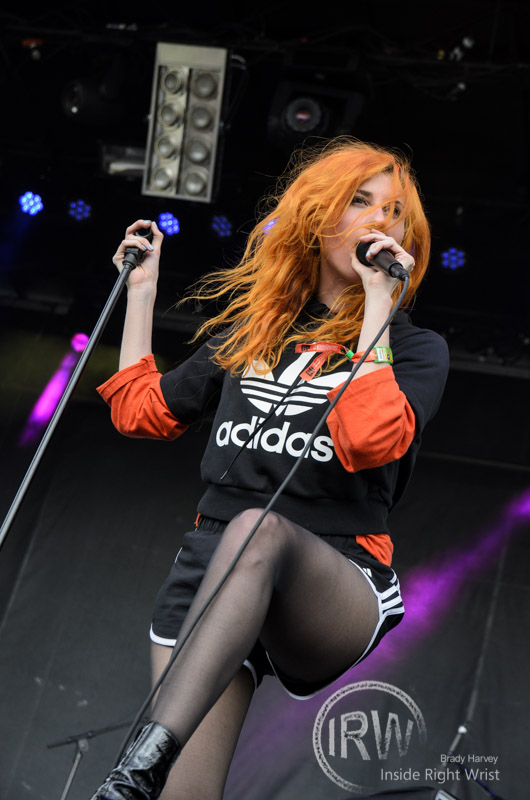 From off in the distance, I thought Siouxsie and the Banshees was playing over the loudspeakers between bands and then I realized, "Oh wait what's this? This is a live band ya dumb!" Decked out in her finest Adidas flare, Tamaryn lured me over with layered soundscape vocals and electronic beats that reminded me of Ladytron. It was perfect for a late afternoon lie down in the sun.
 Ty Segall & The Muggers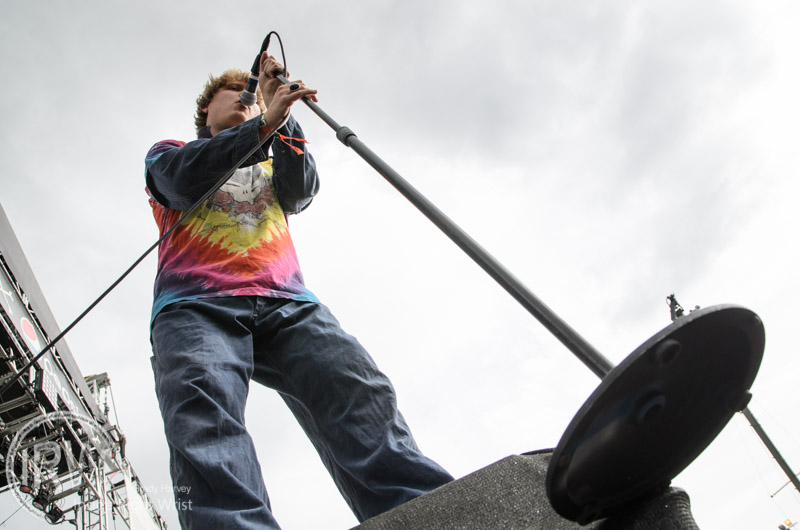 In one of Sasquatch's stand out performances, Ty Segall donned his creepy baby mask and tore through hit after hit off Emotional Mugger. Multiple mosh pits broke out all over like an infectious disease. I thanked my zoom lens as I realized every one of the Muggers had their fingernails painted in a different color. It's the minute details that really count ya know?
Shannon & The Clams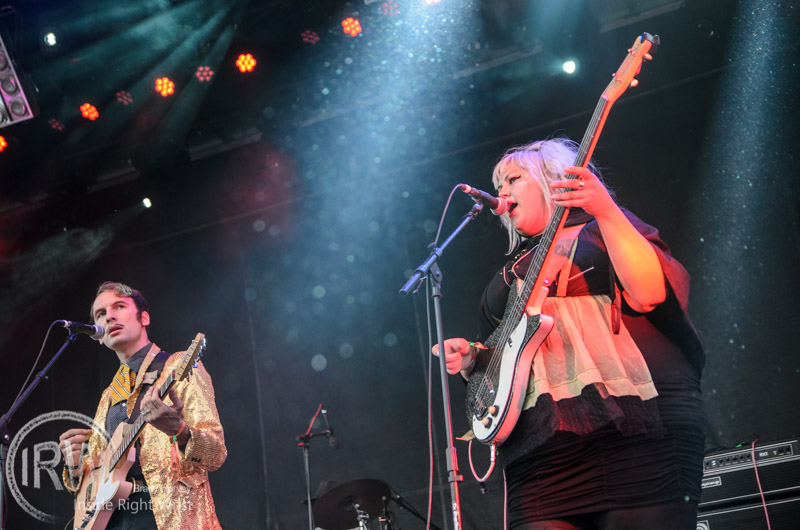 As the sun was setting on Day 2, I was immediately transported to that ridiculous shrimp shack scene from the movie "That Thing You Do." Listening to Shannon & The Clams always makes me feel like I should be wearing a sailor hat on a beach and boogieing down on a surf board with a huge blob of sunscreen on my nose. Does that happen to anybody else? The Clams were a total blast  – the kids were movin' and a shakin' and the shrimps were a poppin'.
M83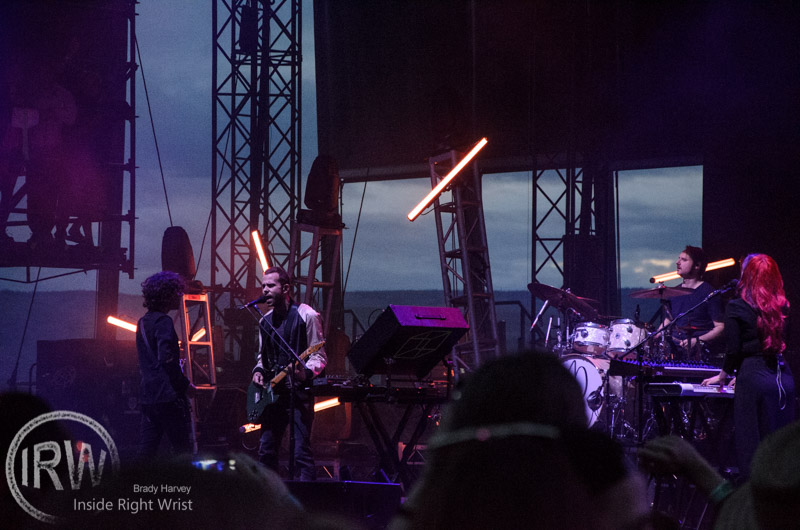 I was excited to see M83 for the first time, and they absolutely deserved to play the Main Stage at the Gorge, but I can't really tell what they're trying to do as a band. The previously overtly polished ethereal tracks of M83 are gone on their new album Junk, replaced with tracks that seem to be having a major personality crisis. "Do It, Try It" echoes early 90s dance tracks, while others songs hint at gentle glowing disco, and even throwbacks to Michael Jackson. They sound as if they've placed every possible pop genre into a jar and shaken it 'til they see what sticks. I think all they ended up with was sparkly sludge. They put on a great show though.
Major Lazer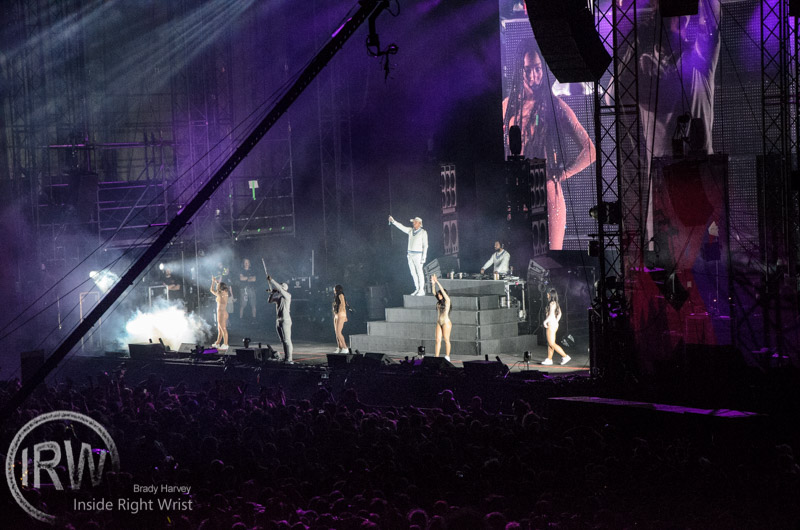 This was one of those instances where you're the sober friend at a party and all your buddies have turned up to like a 13. The bowl was completely packed with humanity and losing it's mind when Major Lazer showed up. I've never seen the Gorge crowd dance so hard. Is this real life?