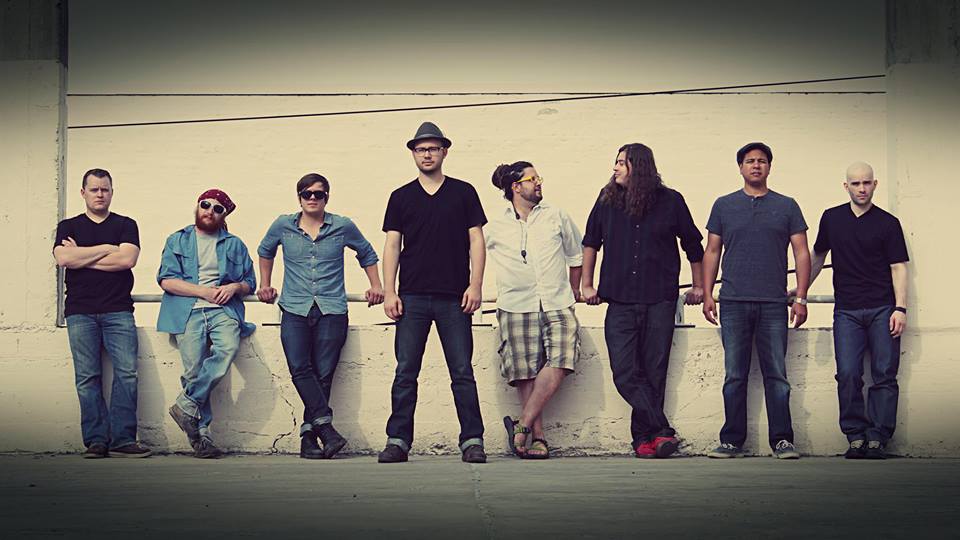 I wasn't planning on writing a review about this show, as the Patrick Foster and the Locomotive CD release show on 8/15 at The Triple Door was really just an opportunity for me to hear some friends play music. I knew that I would enjoy the openers, Courtney Marie Andrews and Eternal Fair, but I hadn't yet had the chance to hear the headlining band. I knew I would enjoy myself, but I wasn't sure exactly what to expect.
Courtney Marie Andrews took the stage and seemed much more comfortable than she had at that previous weekend's Doe Bay Fest. She even poked fun at herself, pointing out that she doesn't do stage banter very well. Fortunately, her beautiful mezzo-soprano voice and classic folk melodies on acoustic guitar do not leave one wanting. Her easy-going and mellow sound was a good warm-up for the night, welcoming people's ears to focus on the music.
My summer of music has mostly included outdoor music festivals, and while I've enjoyed myself, very few performances of the local music selection have truly blown me away. This was about to change.
Eternal Fair is one of those bands that I continually underestimate. If I remembered how incredibly talented they are individually and collectively, and how much I enjoy every show I've been to (starting with 2011's performance at the Fremont Solstice Festival), I'd soon be another groupie. Although the band's line-up has changed quite a bit since those early days, they just keep getting better. Eternal Fair's lead vocalist, guitarist, and keyboardist Andrew Vait has stellar vocal control and an incredible range that captures the essence of the greats from the '70s rock era.
Every neo-psych-rock song is superbly executed, backed by solid bass lines from Chris Jones and Daniel Nash's tight drum parts and fills. Added to their line-up was proficient solo guitarist Michael Muir, who also used his vocal talents for harmonies, which at times included three part versions. (Which dude was holding down the soprano notes?! I must know.) Watching from the standing area at The Triple Door, I couldn't stop my feet from tapping and my head from bobbing — and even a few times being caught with my mouth open, in awe of their flawless execution of each song. If you haven't seen Eternal Fair live yet, or purchased their album, I strongly recommend doing both.
After such a mind-blowing set, I was worried that I was musically spent. However, Patrick Foster and the Locomotive, hailing from Cashmere, WA, was not ready to give up on me — or for me to give up on them. Singer/songwriter and guitarist Patrick Foster leads this 8-piece upbeat band, whose music ranges from pop/rock-influenced tunes to reggae-inspired numbers.
Memorable moments included epic vibes solos from Steev Turner; badass drumming by Darren Reynolds; sexy, smooth sax parts by Seth Garrido; and a beautifully executed ballad by crooner Foster, backed by incredible harmonies. By about mid-set, I had moved closer and could see the smiles on the faces of each band member, in addition to the obvious camaraderie and appreciation they had for one another's talent. Although Patrick Foster writes the music and is the band's leader, each individual instrument and vocal part filled out the music with warmth and richness. Their sound permeated the venue and had the audience cheering and dancing, even in the dining-room atmosphere that is the Triple Door.