As a newcomer to the Sasquatch Music Festival, and perhaps one of the more *ahem* mature goers, I know I need a pre-party-plan to help me maneuver the experience for maximum fun. This will include a list of necessities, schedule of events, and also tips for keeping cool during the hot and eventful days!
This article is intended for your entertainment, or perhaps as a guide. For those of you who like to "live in the now"–  just fuckin' party and have a good time. Wooo!!! If you don't think you'll remember much by the end of the 4-day event, at least post a photo or two to Instagram that you can look at once you replace the phone you lost.
The Necessities:
1) WATER. Duh. Over 60% of you is this. You need this to live and you will hate life if you a) don't have enough, which leads to b) paying $1,000 for a bottle of water at the Gorge. Bring a water bottle to refill.
2) FOOD. You can either pack it in, or buy it there. I suggest snacks "for the road" (ie, while you're at shows) that are easy to carry around like dried mangoes or Cliff bars. As for meals, I'm a big fan of camp grillin', so get your burgers on!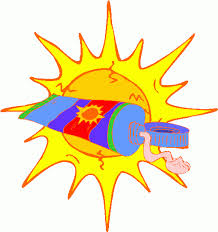 3) SUNSCREEN. As of right now, the weather is supposed to be in the mid-70s in George, WA, according to weather.com. You, my friend, are going to be soaking up rays. Don't get cancer in the process. SPF 30 is really all you need. Please reapply often.
4) CAMPING STUFF: Tent, sleeping bag, sleeping pad, cooler with food & drink, camping stove & pan/utensils, flashlight or headlamp, pillow if you want (I just use clothes, which cuts down on packing).
5) CLOTHES: Bring plenty of underwear (can make you feel clean even when you're not), thick socks for sleeping (a fave of mine), flip-flops & sneakers, one change of clothes, a swimsuit & towel, and layers for when it cools down at night. Remember: you are going to get dirty and smelly. And so is everyone else. You can't change reality. Leave the perfumes, soap, make-up, and vanity at home and get in touch with your inner hippie.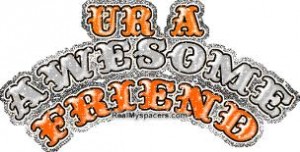 6) FRIEND(S) THAT DON'T SUCK: Nothing worse than hanging out with douchebags while you're just trying to chill out to Sigur Ros. I've equipped myself with an excellent concert-going buddy to ensure good times had by all.
7) TICKETS & ID: Someone you know is going to forget one or the other at some point. Help them remember both. Remind each other often.
8) EARPLUGS: For people not interested in blowing out their ears, in case you need a reason to ignore people, and for those of us interested in at least a couple of hours of sleep.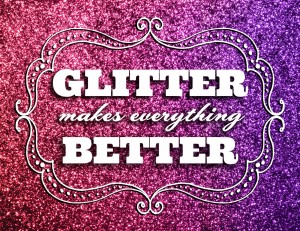 9) EXTRAS: glowsticks (I just can't help myself), glitter (OMG!), & condoms (let's get real).
My universal travel code: If you have money and an ID, you're set. The rest doesn't matter enough to worry about.
Is there anything missing from my list that you would include? Please comment below!