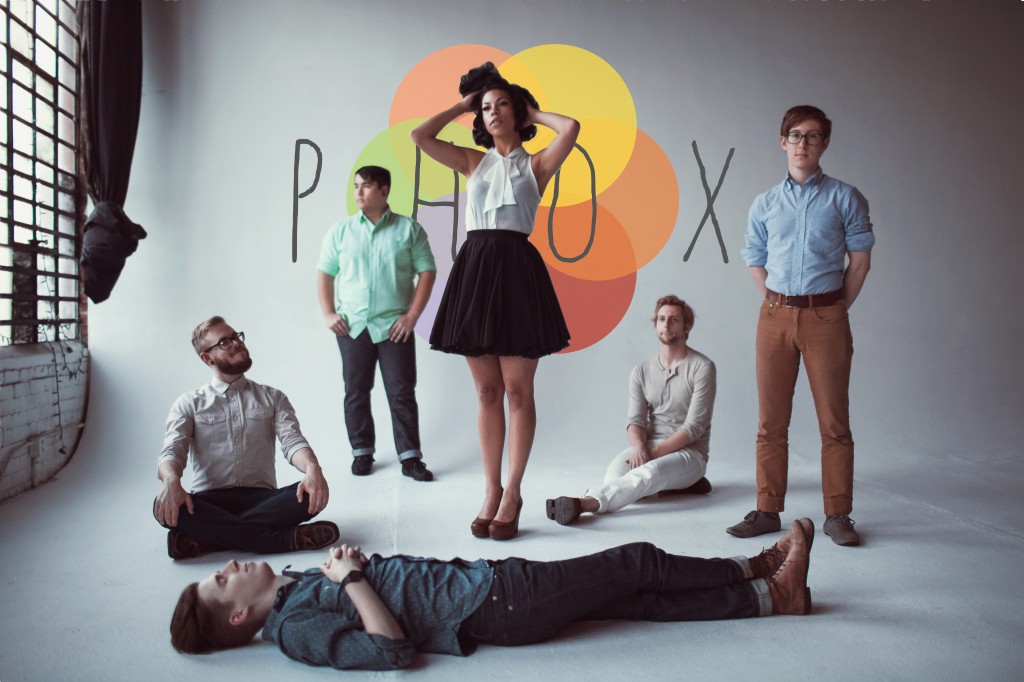 They're the best band you've never heard of, but soon you won't be able to stop talking about them. The band is PHOX (pronounced like "fox"), and they're coming to Seattle soon with their debut record in hand.
Originally booked on Sasquatch Music Festival's second weekend (AKA the one that got cancelled), the Baraboo, Wisconsin-based band announced today they'll be headlining a 32-date tour that kicks off on June 24 in Omaha — the day their record is released. They'll stop through our lovely city to take over the Crocodile on Sunday, July 6. It will be their second trip to the Emerald City, as they played Capitol Hill Block Party last summer.
The band is led by singer Monica Martin, who based new single "Slow Motion" on her experiences working at a coffee shop in Madison, Wisconsin.  "One day I was like, 'Oh, I'm sorry, I was just moving in slow motion today.'  This was after like three years. I realized I said that four out of the six days I worked there a week," she told USA Today in an interview.
Check out the song below and head over to buy tickets for their tour, which go on sale this Friday, April 11 and be sure to preorder their album.