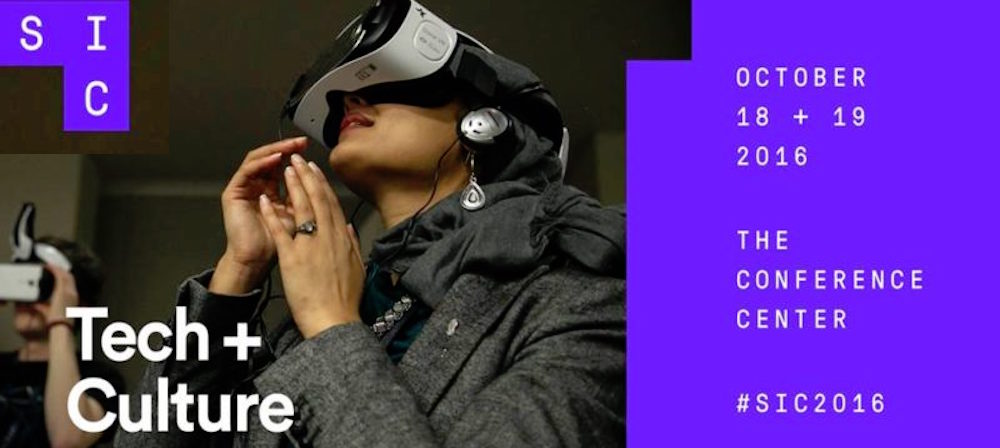 Over the past few months I've been looking for new opportunities to introduce alternative ways of covering the music scene and the industry as a whole in Seattle. There are a couple opportunities in the works like the opera and a performance at Benaroya Hall, but the Seattle Interactive Conference (SIC) coming up on Tuesday and Wednesday of next week is our first chance to try it on for size.
While at first glance you might wonder how music is a part of something like this. I was in the same mindset when I was first approached about it thinking they would have a Seattle-based pop outfit at the conference simply to pull in a younger crowd, but there are a ton of opportunities for the music media and musicians to grow within their businesses. Whether we want to admit it or not, being a musician is a business and most of us that jump in for the love of music have little to no business sense whatsoever. A huge part of a successful group is how you reach your audience and if you don't have a web presence, you're missing out on a huge group of people that could discover your sound, love it, and support you either financially or by passing on your music to others. That's where SIC can help. A lot.
I still think part of the reason they invited musicians into the mix was to attract a younger group of people, or just a larger group of people considering Seattle is full of music fans (arguably more than most other cities throughout the country). Nothing wrong with a little entertainment in the middle of a conference like this. Having been in the tech industry for over 13 years, I've had my fair share of panels, mixers, talks, and networking events… they can get a little dry and sleep-inducing. This year David Bazan, a Seattle music staple, will offer a live performance and give a talk about how technology forced him to reinvent the way he performed music and his brand. He's most well-known now for intimate living room shows as a way to tour effectively and that intimacy brings about a community of advocates for his music and him personally. This idea of reimagining a brand goes along with many of the talks at this year's conference like "Putting Humanity Back into the Marketing Mix", "How Companies Engage in Employee Advocacy" and "The Power of Honesty". It's a more earnest and open way to engage with your audience that creates a lasting relationship rather than quickie stops at your site, or a one-time listen to your music, and then never come back whether they like you or not.
Other music-related content this year includes a Sub Pop podcast recording, "The Power of Art in Marketing Communications" by KEXP DJ Greg Vandy, and a talk by former Director of the Office of Film and Music James Keblas about the history of the Seattle teen dance ordinance and how it may have shaped the present and future of music in our city.
The $499 ticket price ($599 if you buy the day of) to SIC is pretty steep for musicians and music journalists, it's true. However, there's a much cheaper option if you're a student, a faculty member, or come from a non-profit/.gov organization (there are a bunch of you out there that fall into those categories!), they're offering the 2-day gold pass for just $99 before day one of the conference ($149 purchased the day of). While that may still seem a bit steep, think about all the cash you spend working on your website, putting toward Facebook marketing, all those posters you buy for shows, and maybe even site dev courses through General Assembly to push your band/music industry site to the next level. The connections you can make at this conference and valuable lessons learned in those talks (learn from their mistakes!) will be more than worth that ticket price. This is the sixth year for the conference, but I haven't experienced it myself yet. I'm hoping to be there for the bulk of the conference and report back; I'll keep you posted.