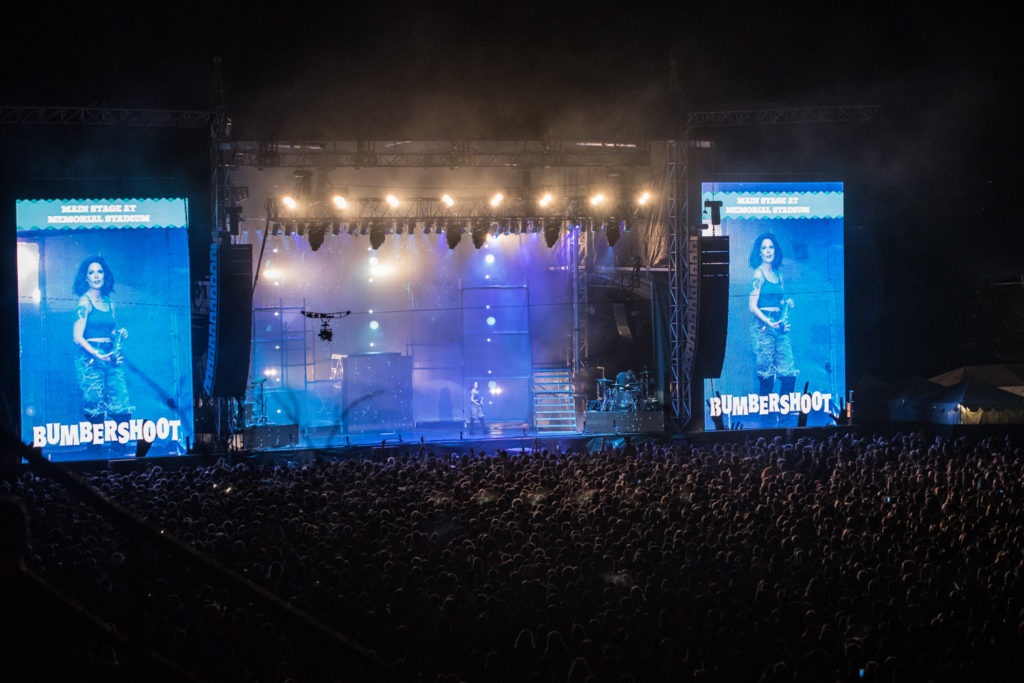 We were all wondering how Bumbershoot was going to treat us this year. Would it prove to be on the upswing or are we looking at a change to the basic structure and feel that will leave the "old" festival to the history books. The answer: both. It's obvious we're not going to get our familiar Bumbershoot back, there's no free full-size Starbucks (where we welcomed back our friend Pumpkin Spice Latte with open arms), the music isn't quite as varied as it used to be, the stages look a little different, and the feeling of the festival has shifted; that's not necessarily worse or better, it's just different. The intended audience has shifted too, from families and music lovers of all ages to a younger contingent in love with EDM and pop stars.
In all the media feedback, a new phrase was coined: "Bumberchella". This seems to have come about for a few reasons, not the least of which is AEG's ownership of both Coachella and Bumbershoot and the similarities in how they now handle the two fests. Time will tell if we just get used to it and try to find the music that we love like diamonds in the rough… or if we just decide to call it quits. Not such a simple decision, especially since, at least for us here at IRW, it's tough to give up something that we've become so attached to over the years. Enough hemming and hawing, lets get to the musicians that struck a chord (get it?!)… and maybe even a couple that fell flat.
Saturday we spent the bulk of our time at Memorial Stadium main stage, with bands like Father John Misty, Tyler the Creator and Kygo, it's hard not to. Speaking of Father John Misty, the crowd was sorely lacking for another stellar performance by J. Tillman. There are two possible reasons for the small crowd, he plays in this area often enough that there may be a small bit of burn out (at least one festival a year and a show if not two or three within the city). Personally, seeing him never gets tiresome, but it's understandable why others may vie for something else. The other reason? He's not meant for a young crowd, but Bumbershoot was. Watching him work is more like seeing a performance piece, his body moving lithely through space as his voice rings out through the crowd. Keep it coming Father.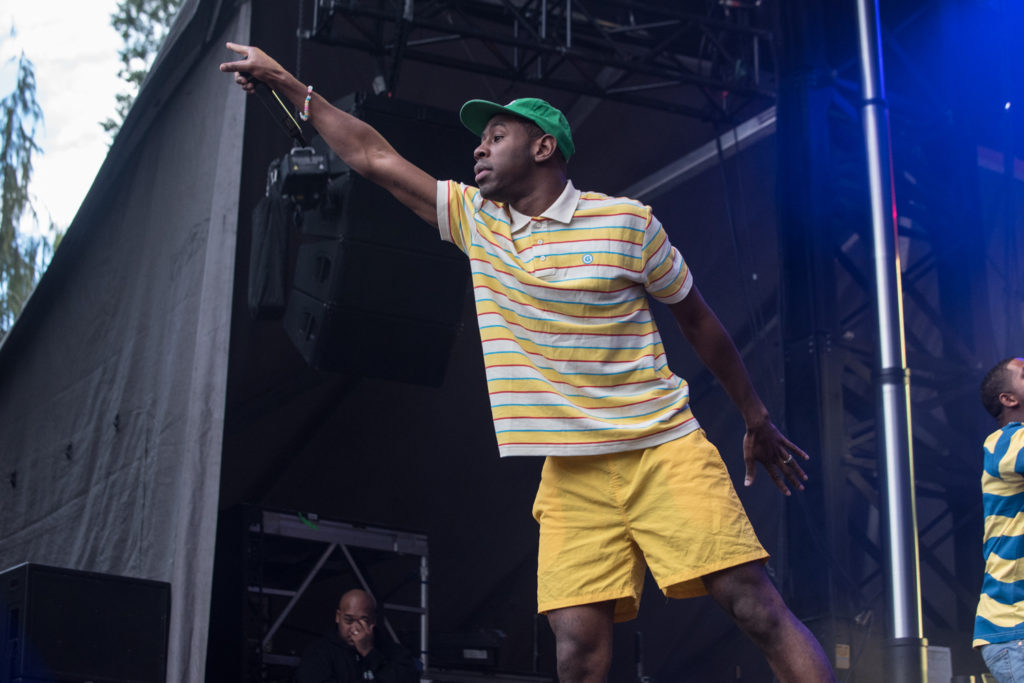 Tyler the Creator is one of those performances that, as a photographer, it's incredibly fun to watch but I will never be all that interested in buying an album. He doesn't need me as a fan anyway, every single festival where we've captured his performance there's a decent-sized crowd if not massive and they know every lyric to every song. Still though, the audience was seemingly pretty minute, possibly because of the day he was playing (Friday being the first day of Bumbershoot this year rather than Saturday… why?) and the concert-goers just hadn't gotten off work yet to settle into the Seattle center. He was definitely a draw for the younger contingent, but was up against some EDM acts that could have cut into his crowd like Tokimonsta (I just love her, but couldn't make it over in time for her performance).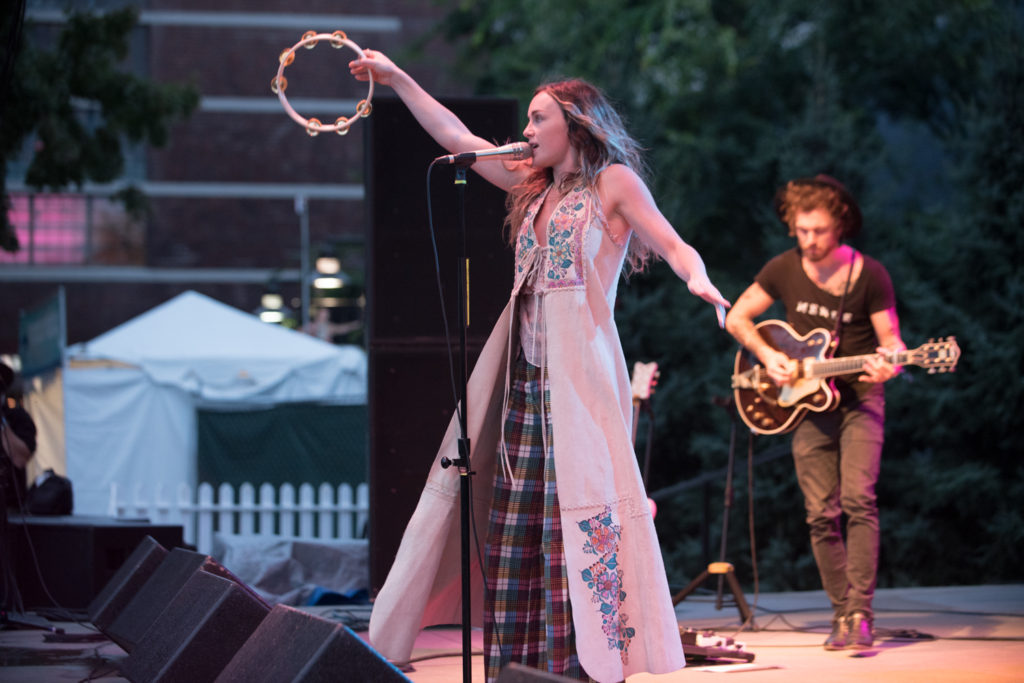 Zella Day was an early evening delight as she floated onto the Starbucks stage in a bohemian outfit complete with floor-length vest she had an air of light-heartedness about her. There were more than a few young ladies at the front wiggling in anticipation of her set and they were dancing like mad the moment Zella opened her mouth. She was a lot of fun to watch, but honestly nothing incredibly alluring or memorable about it. Sometimes, you just want to smile, dance and enjoy the moment and she is definitely good for that.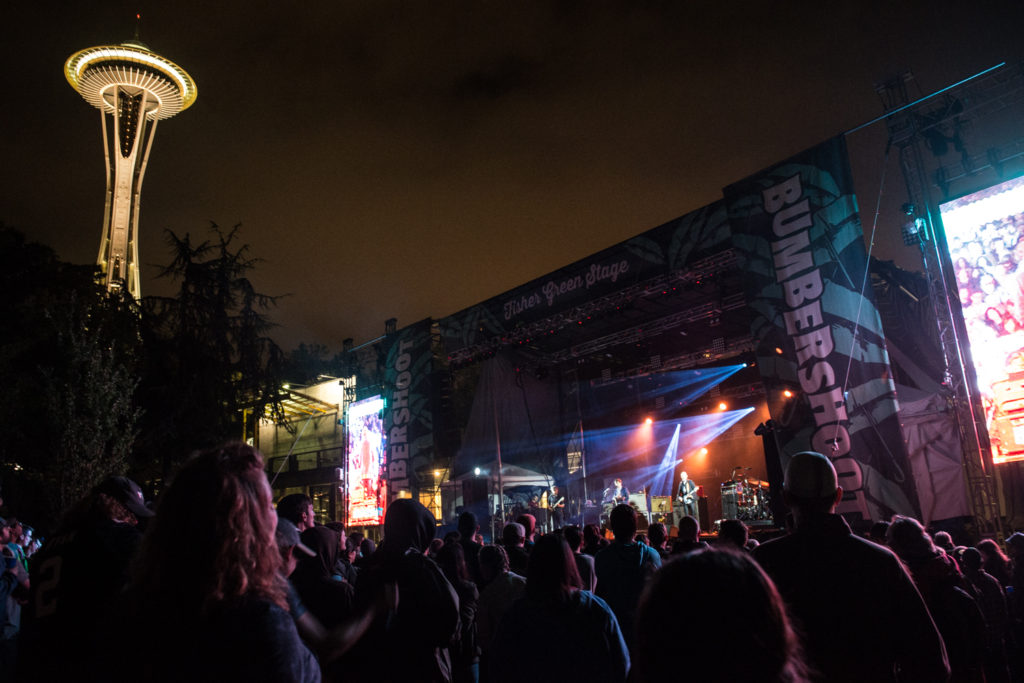 While there were hugely popular acts like Halsey and Kygo finishing up this first day, I was lulled into a happy place by one of my favorites, Andrew Bird. Yes, he's "boring" compared to the enormous light shows and elaborate sets the likes of Halsey, but his performances and his voice are solid as ever and will always bring me back. This is probably more indicative of my age than anything else. Don't get me wrong, huge productions are incredibly fun to watch and I will dance my heart out with the best of them, but the main stage acts weren't directed at me and I'm ok with that. I found joy in the smaller stages and smaller audiences throughout the festival. More to come on that later, but meanwhile take a gander at the photo gallery I collected below from all the acts I captured on Friday.