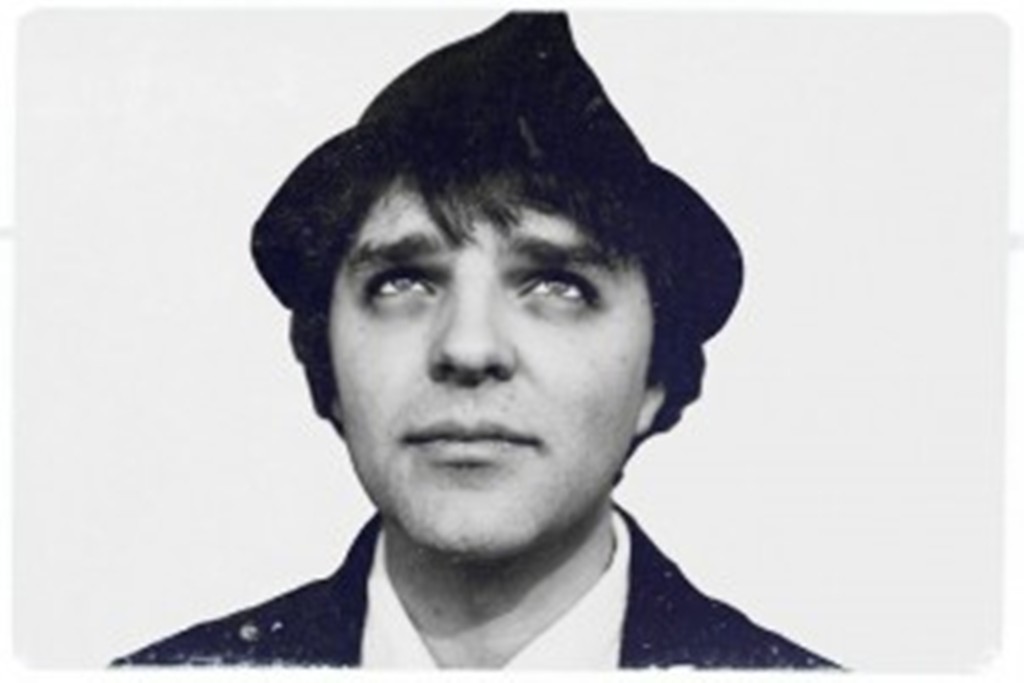 "Someone once asked me 'What do you think about when you play?'," Andrew Joslyn recalls, talking over loud music at a little restaurant in Queen Anne. "The thing is, I don't think. I've been playing violin so long it's like second nature, an additional appendage. I'm like a ventriloquist, I just let it talk through me."
Anyone who has had the pleasure of seeing Andrew perform would have to agree. The Bainbridge Island native captivates audiences with his seemingly effortless ability to accentuate any type of music that is thrown at him, with fancy footwork to boot. His undeniable talent has been in high demand lately, leading him to compose for some of the biggest names in Northwest music including (but not limited to) Macklemore & Ryan Lewis, Allen Stone, and Kris Orlowski with the Passenger String Quartet. Apart from his obvious natural talent, Andrew's unbelievable skills stem from years of devoted practice.
Long before he was playing music in in front of audiences thousands strong, a five-year-old Andrew began learning the classical Suzuki method. Encouraged by his parents to continue playing through high school, he excelled and was awarded the Jane Goodfellow Scholarship for being the best string player in his high school.  "I won the scholarship just because I was having so much fun with it," he claims.  The scholarship led him to Western Washington University, where he minored in Violin Performance and majored in English Literature. It was there that he met singer-songwriter David John.
After meeting John, the two began working on a new project called Handful of Luvin', inspired by John's vision to create a folk-rock sound channeling Van Morrison's "Astral Weeks." The project was Joslyn's first foray into contemporary rock music. "When I first started playing [with Handful of Luvin'], it was all improv. I'd just be like 'I read sheet music…,'" he  sighs, mimicking the exasperation he felt going into the new venture. Despite his classical background, it wasn't long before he found his stride with improvisation in the rock arena. "Once you F-up enough in front of an audience you're just like, whatever, I can only go up from here," says Joslyn. "You have to shrug it off and keep playing, I think that's the mark of a good performer."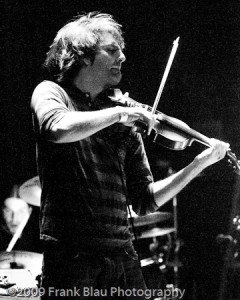 Andrew has come a long way since the shaky improv days, and now he's a seasoned performer with an incredibly well-rounded resume. He's constantly at work as a musician, whether it be orchestrating select songs for the Seattle Rock Orchestra, or composing arrangements for a wide array of Seattle artists. Just in case that wasn't enough, he is also attending Berklee School of Music for a specialist certificate in Music and Television composition and just received his Masters in Music Business. Somewhere in there, Joslyn fits in a day job working at Votiv, a Seattle-based record label and music management company. I was elated to be able to sit down with Andrew (during his lunch hour, of course) and talk to him a bit about himself and his music.
Andrew Joslyn on…
… working with artists in so many genres.
"Its hard to find someone that can articulate what you want, I think that's one thing that I'm good at. I can improvise, I know how to sight read, and I'm taking orchestration classes at Berklee. [Because of that,] I can talk to classical players, rockers, and people who have no idea about [musical theory]. Its exciting, and it's fun for me because I'm still getting all my classical music theory chops back."
… the biggest shows he has played.
"The biggest shows I've played have been with Macklemore. First was when we played Mariner's opening day. I orchestrated out all the horns and strings, we went out on the middle of the field, and played a tribute to Dave Niehaus. It was really cool. There were like 35,000 people in the stadium and it was broadcasted on TV… that was the single most exposure I've had playing live. Second to that was Bumbershoot at Key Arena. Those were all my arrangements that I worked out with Ryan Lewis. When we walked out on stage, it was kind of terrifying. It was practically full. There's a certain level where it's too much, you just get kind of deadened to it."
… working at a record label.
"I do the licensing, asset management, and contract stuff. It's fun because I get to do that during the day and it still directly correlates with what I do in the evening."
… orchestrating and playing with Seattle Rock Orchestra.
"With the orchestrating I'm doing now for Seattle Rock Orchestra, all the classical training [I've had] has come full circle. I've got to dust off my old theory and composition books, I need to figure out how to write for a bassoon! It's great, though. I never hated classical music, the only thing that was really a turn off is the culture of it right now. [It's] so elitist, but there are still plenty of musicians out there still playing for the pure love of it. That's the thing I love about Seattle Rock Orchestra; it's all volunteer. The people just love to play music. All of a sudden we're gonna play Muse, we're gonna play Radiohead and Arcade Fire, and everyone's really jazzed about it. It's great because it's marrying classical traditions and techniques with very contemporary appeal."
… his own compositions.
"Ideally, I'd love to put out my own solo album. One [song] would be a symphonic track, some small ensemble stuff, and some solo tracks. That's the idea, it's just trying to find the time in addition to all of these other projects." [Update: Tentative release date for his solo EP is Fall 2012!]
… if playing the violin was always his plan.
"No, no. No no no no. There were so many times when I was in high school and younger when I was just like 'I hate the violin, I don't want to play this anymore!' My parents were like 'No. You're going to keep playing until you graduate high school. Then you can do whatever you want with it, you can stop playing, but at least you can't come back to us and say we didn't give you a good education.' And…they were right."
_____________________________________________________________________________________________________________
Listen for Andrew on these projects and catch some of his astounding arrangements for Seattle Rock Orchestra May 12th and 13th at the Moore Theater!
Recording projects in the works:  We Are Augustines (new record), Lerin Herzer (joint EP, June release TBD), Kris Orlowski (Joint EP, Fall release TBD), Kevin Long (Forgiveness in the City, Fall release TBD), Bucket of Honey (new record), Macklemore + Ryan Lewis (new record), The Local Strangers (new record)
Upcoming Shows:
Seattle Rock Orchestra Presents: The Beatles' Rubber Soul and Revolver
The Moore Theater
Saturday May 12 (Doors at 7pm/ Show at 8pm)  & Sunday May 13th (Doors at 1pm/ Show at 2pm)
Tix $18 :: All Ages
Eternal Fair & The Crocodile Present: A Tribute to Jeff Buckley
Featuring The Passenger String Quartet
The Crocodile
Thursday, June 14th
Doors at 7pm :: Show at 8pm
Tix $10 Advance:: All Ages
Contact Andrew:
Website: http://www.andrewjoslynmusic.com/
Twitter: @joslynmusic
Facebook Page: Andrew Joslyn